McAllen Performing Arts Center | McAllen, Texas
Mexican superstar Aleks Syntek is set to deliver his critically-acclaimed live show to North America this summer! The Latin pop star, who made waves with his incredible hits "Corazones Invencibles," "Deule El Amor," "Sexo Pudor Y Lagrimas," and "Intocable," will be embarking on a 12-date trek titled 3D Ecadas, across select cities! If you're a fan of modern Latin music, this is your opportunity to experience the high-energy show of Mexico's biggest pop star! The 3D Ecadas Tour celebrates Syntek's 30th year in music, and it's set to deliver career-spanning hits and numerous staples! Besides Syntek, the tour will also feature performances from a special guest, the rockmantico king Fehr Rivas! These two highly-regarded singers will travel to the McAllen Performing Arts Center for a one-night spectacle on Saturday, 22nd July 2023! It's not every day that you see Latin pop superstars perform on U.S. shores, so if you're keen on seeing Aleks Syntek and Fehr Rivas conquer McAllen, Texas, this summer, then hurry and score your tickets now!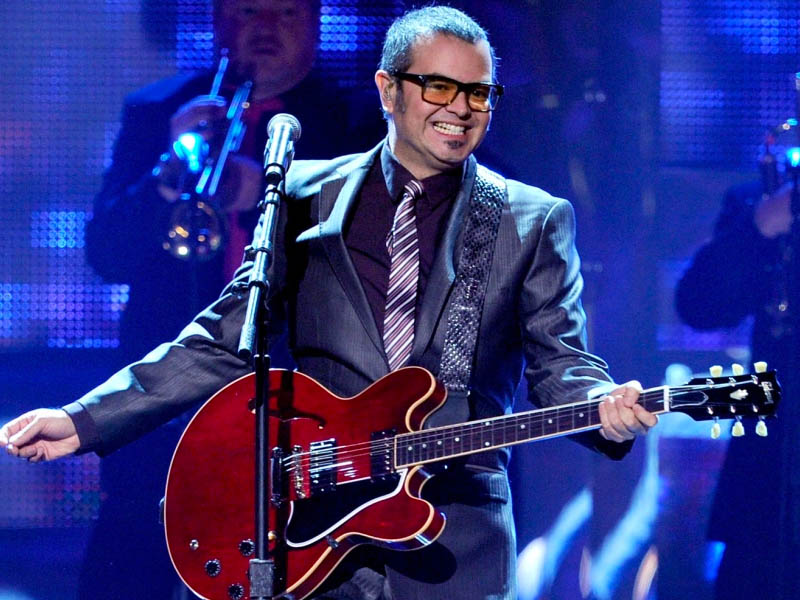 Aleks Syntek has been a celebrated purveyor of Mexican pop music since 2000. But before becoming one of the country's top solo singer-songwriters, he was the lead singer of the '90s sensation Alek Syntek y La Gente Normal. The pop-rock band emerged during the late '80s and released their debut album Hey Tu! in 1990. After releasing their critically-acclaimed debut, the band came out with the follow-up record, Mas Fuerte de lo Que Pensaba. The album, produced in collaboration with American pianist Ray Manzarek, spawned several notable tracks, including "El Camino," "Mis Impulsos Sobre Ti," and the sensational title track. During the rest of the '90s, Syntek and his band dropped two more critically-acclaimed efforts, Bienvenido A La Vida and Lugar Secreto.
In 2001, Syntek pursued his solo career and released his debut album, De Noche en La Ciudad. The effort, which became an instant hit in Mexico, sold over 70,000 copies and earned a gold certification in the process. After three years, Syntek dropped his biggest single, "…Duele El Amor," spawned from his sophomore effort, Mundo Lite. The album is later certified platinum in both Mexico and the U.S.
It took Syntek another three years to come out with another groundbreaking effort, Leccion de Vuelo. The gold-certified album received wide critical acclaim and featured several exemplary tracks, including "Superficie Lunar," "Intoacable," and "Hasta El Fin Del Mundo." In 2012, Syntek released his self-titled album, which was later nominated for Best Latin Pop Album at the 2012 Latin Grammy Awards. This was his first nomination from the prestigious awarding body, and it paved the way for his subsequent efforts to also received Latin Grammy nods. Throughout his three-decade career, Syntek has earned nine Latin Grammy nominations, five MTV Latin Award nominations, three Latin Billboard Awards, and a Grammy nomination.
In 2021, Syntek released his latest album, Anatomia del Amor, which contains ten critically-acclaimed tracks. This 2023, Syntek released a collaboration single with Fehr Rivas titled "Inmortal." The song, dropped in Spring, is rapidly becoming one of the hottest Latin pop staples of the season.
Catch Aleks Syntek and Fehr Rivas this summer by scoring tickets to their show at the McAllen Performing Arts Center! Tickets are now up for grabs!