McAllen Performing Arts Center | Mcallen, Texas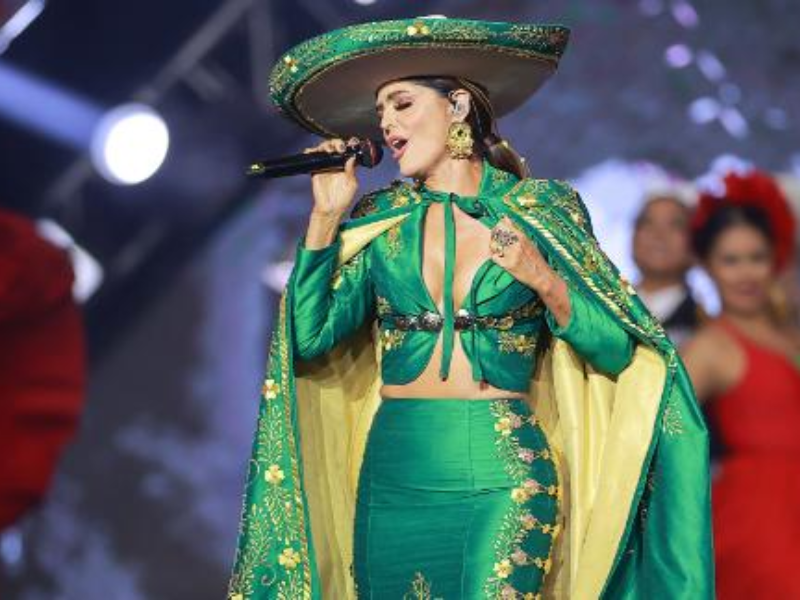 We are calling all Latin music enthusiasts because Regional Mexican artist Ana Barbara is celebrating her 30th anniversary in the music industry with her "Bandidos" Tour at the McAllen Performing Arts Center on Friday, September 22, 2023! Join us to sing and dance the night away as Ana Barbara performs some of her most popular hits, such as "Lo Busqué", "La Trampa", and "Bandido"! She will also feature a few tracks from her most recent album, "Bordado A Mano", in the concert. With multiple shows in the US, Mexico and South America, Ana Barbara is unstoppable and still holds the same passion she had when she first started. This Mexican legend is a seasoned veteran when it comes to performing, with a career spanning 30 years, so anticipate a Latin Pop performance like no other! Get a chance to be captivated by Ana Barbara's unique charm, music and be a part of the "Bandidos" Tour. Hurry up because tickets are selling out fast!
Vamos! See Ana Barbara at the "Bandidos" Tour at the McAllen Performing Arts Center on September 22, 2023! She will show you passion, beauty, and impressive talent to give you an incredible Friday night!
Initially starting out as a pageant queen and representing her home state of San Luis Potosi on Miss Mexico 1988, Ana Barbara shifted her focus to performing in music festivals and competitions after the pageant. She was soon dubbed the Ambassador of Ranchera Music. Early in her career, she was also given the opportunity to sing for beloved Pope John Paul II at the Vatican in 1994. Because of this event, a music label approached her and was able to release her first album, "Ana Barbara".
Her music mainly featured "grupero" and "mariachi" music, or what we consider to be Regional Mexican Music. Ana Barbara would release the album "Ay Amor", which became her breakthrough to international success. An achievement that very few Regional Mexican artists have achieved! And her career will see an upward trajectory from there as she releases the hit album "Te Atraparé...Bandido" and her most popular single "Lo Busque".
This 2023, Ana Barbara has seen 30 years of success as a music artist and released her latest album, "Bordado A Mano". She became the first Regional Mexican Artist to receive the Icon Award at the 2023 BMI Latin Awards, a prestigious awarding body in the music community.
"The performance was a reminder of just how prolific Barbara has been in her career." That's what the Billboard Music writers say about Ana Barbara's performance at the BMI Latin Awards. A testament to what kind of performance you can expect from Ana Barbara!
This woman truly is a force to be reckoned with, even after 30 years in her career, because she is coming back on tour this year with "Bandidos"! Ana Barbara will be performing multiple shows throughout the United States, Mexico, and a few shows in South America. The "Bandidos" tour setlist includes hits from her catalog, such as "La Trampa", "Loca", "Lo Busque", and songs in her latest album like ", Que Poca".
In an interview for the Bandidos tour, Barbara said, "This is such a miracle and the exact right time we needed to start the tour," Bárbara said about heading on the road. "To see young people listening to music, it's a privilege because it's the new generations are what are going to support the career of an artist."
So what are you waiting for? Watch Mexican icon Ana Barbara perform live, and book your tickets now!