McAllen Performing Arts Center | McAllen, Texas
They say laughter is the best medicine. So why not score some tickets to the funniest show in Texas this summer? The sensational Latin clow Brincos Diera is bringing his critically-acclaimed tour to North America this June, and he's set to conquer several major cities! The avid entertainer has been known to deliver hilarious jokes and punchlines that make some audiences laugh until they cry! The viral Tiktok star is currently the favorite comedian among the Spanish-speaking community, especially teenagers! But mind you, his jokes are not always for the faint of heart, so get ready to have your jaws drop and laugh like there's no tomorrow! The celebrated comedian will be performing a two-night run in McAllen. Broncos Dieras will light up the iconic McAllen Performing Arts Center with his brand-new material. So even if you've seen his show last year, you won't want to miss his fresh jokes! If you love to laugh, this is your opportunity to score tickets to his second night in McAllen on Sunday, 18th June 2023!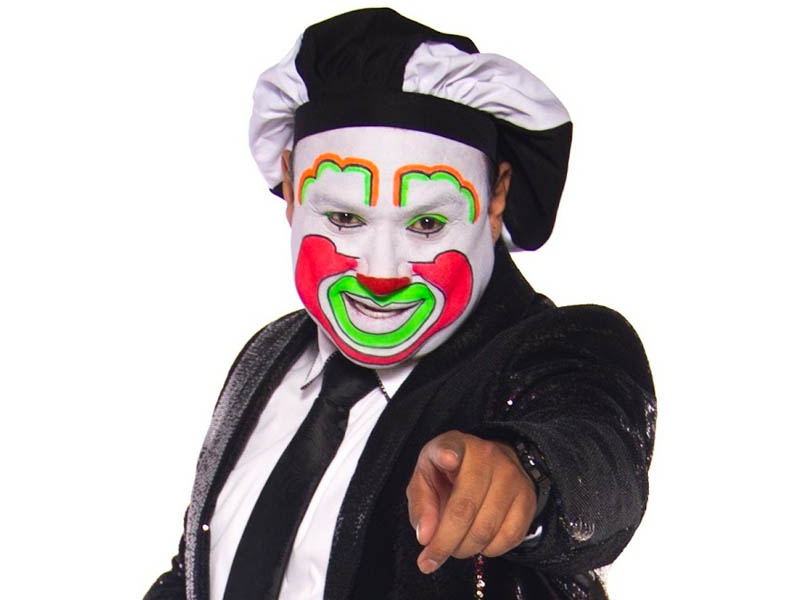 Broncos Dieras makes a much-awaited return to Texas this 2023. The critically-acclaimed comedian continues to wear his bright neon makeup and wacky wig – personifying a hilarious Spanish-speaking clown! For this U.S. run, he's bringing along fellow Latin comedians. El Chulo and Tito el Ranchero. The 50-year-old comedian, whose real name is Roberto Carlo, has always been an enthusiastic performer, even before breaking into the limelight. Emerging from Monterrey, Nuevo Leon, Carlo used to crash into private events and family parties. Fortunately, his arrival at such events is a welcome feat because Carlo can light up any room with his hilarious jokes. Early in his career, Carlo went by another persona called "Tongorito."
You can call it impeccable timing or just simply brilliant comedy because Carlo is meant for the big stage. His improv skills also led to his breakthrough. One day, while performing at a church, Tongorito decided to wear a ridiculous wig and put on some bright neon paint on his face. This improv moment gave birth to Brincos Dieras en la Dia y Ganas tienes en la Noche, the wackies clown in Mexico! During an interview, Carlo mentioned that the move was not intentional. "By mistake, I became a clown, and the key is that I would have fun anywhere, and from there, I continue doing what I love the most."
This time, Brincos Dieras knows how to use social media to his advantage. The hilarious clown became viral on Tiktok and Youtube. He has also amassed a large following. On Tiktok, the comedian has over 1.2 million followers. Meanwhile, his official Youtube account has clocked in over 300 million views. With his popularity growing online, Broncos Dieras is now performing on paid gigs and has embarked on major tours across Mexico, North America, and beyond.
Although his humor has gained some criticism in the past, Brincos Dieras continues to be one of the most sought-after Spanish-speaking comedians globally. Carlo's worldwide audience has made him a hot commodity in live comedy. He has been known to sell out shows across the world. So if you're keen on seeing him light up the McAllen Performing Arts Center this summer, you should quickly secure tickets now before it's too late!