McAllen Performing Arts Center | McAllen, Texas
Carla Morrison fans rejoice! As part of the colorful MXLAN Festival, Latin Grammy award-winning artist Carla Morrison will dominate the stage at the McAllen Performing Arts Center on July 30, 2023! The Mexican singer-songwriter is known for her skill to connect with her audience in a deep, intimate level. She is best known for romantic songs, including "Disfruto" and "Te Regalo," along with her second album, "Amor Supremo," which peaked at No. 1 on the Latin Pop Albums chart. It is no surprise she has a dedicated following in the indie pop scene. This concert celebrates MXLAN Festival, a three-day summer arts and music festival that honors contemporary Latino culture. Enjoy live muralists, artisan markets, and more! Prepare yourselves as audiences can expect to be moved by Morrison's emotional ballads about happiness, heartbreaks, and hidden desires. Don't miss out! Purchase your tickets now before it's too late!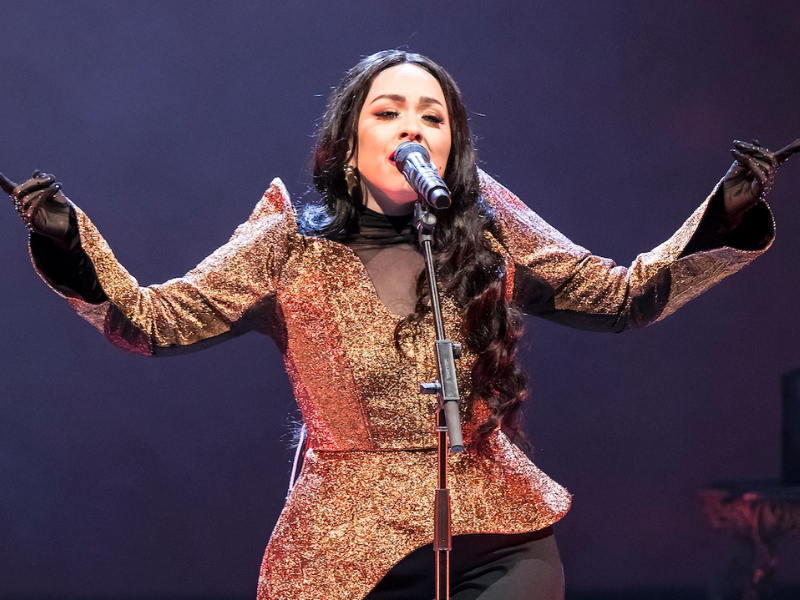 Carla Morrison is set to take the stage at the McAllen Performing Arts Center on Sunday, 30th July 2023, as part of the MXLAN Festival – a three-day celebration of Latino culture through arts and music!
Despite entirely singing in Spanish, the singer is well-regarded on both sides of the border and across the Atlantic for her heartfelt, sweet love ballads. Her debut EP, the sparsely-produced "Aprendiendo an Aprender" ("Learning to Learn") from 2009, opened with the song "Lagrimas" ("Tears"), setting the stage for a body of work rich with songs about longing, loneliness, commitment, and heartbreak.
The New York Times describes that with "her pure soprano, her unabashedly vulnerable songs and constant touring, she had steadily built an audience among Spanish-speaking listeners across the Americas and Europe."
According to NPR.org, the artist uses her music to express her pleasures, heartbreaks, and hidden desires in her private and emotional space. However, if you listen carefully, she also makes broader points about subjects like family, career, raising children, friendship, and enduring connections.
Over the course of five albums, the foundation of Morrison's work is a raw recounting of emotional, personal heartbreaks. This open-minded approach has earned her numerous Grammy nominations and Latin Grammy awards. Her career increased quickly, starting with her 2010 debut "Mientras T Dormas" and continuing with "Déjenme Llorar" in 2012, and Amor "Supremo" in 2016.
"I now know better who I am," Morrison shares. In recent years, she has discovered that knowing oneself equips you with the tools to make it through life. She emphasizes that it is a constant reminder that happiness is a journey and a learning experience rather than a destination.
The McAllen Performing Arts Center is a concert venue like no other with its modernized theater design, cool atmosphere, and great seating capacity. "There's something that happens when you walk in and start looking up at what we call the clouds and the environment around you. It's just different. It's like you're in another world," McAllen City Manager Roy Rodriguez shares. It will be the stage to also feature contemporary Latino culture with live muralists, breakthrough music stage, gourmet festivals, artisan markets, competitions, and more!
Watch Carla Morrison live and relive the best emotional ballads of the past decade! Buy your tickets now!