McAllen Performing Arts Center | Mcallen, Texas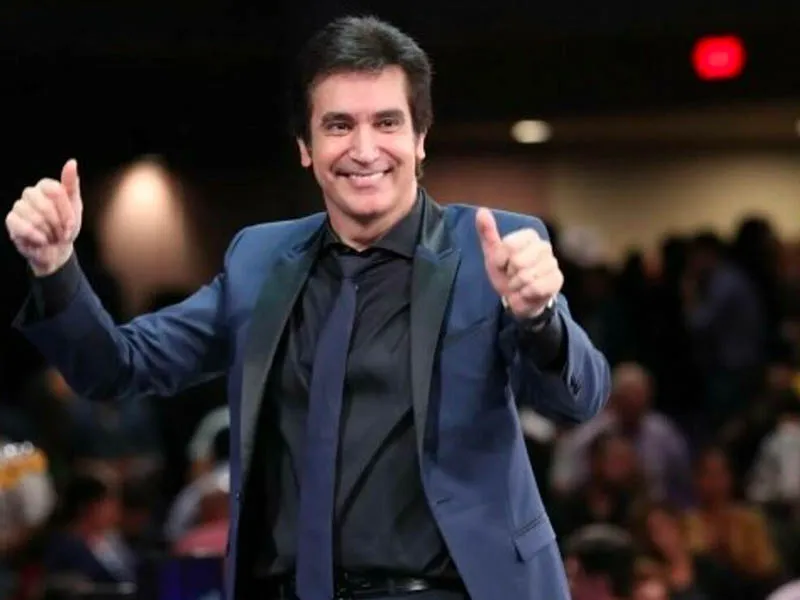 If you're looking for some guidance and inspiration, you may want to catch the highly-awaited talk of Argentina's top Pentecostal Evangelist! The renowned TV talk show host and celebrity has since reformed his life by dedicating his time and work to his religion! This spring, he takes his critically acclaimed talk to U.S. shores with the Presidante: No Es Otra Clasica Campana Politica (President: Not Another Classic Political Campaign) Tour! On Tuesday, 12th March 2024, Dante Gebel will make his way to McAllen, Texas, to deliver a one-night extravaganza comprised of inspirational talks, sharing of insights, and more! See the celebrated pastor as he lights up the McAllen Performing Arts Center! This is one of the few opportunities that you can catch the renowned evangelist on U.S. shores, so if you're feeling a little down, misguided, and needing some uplifting, you better hurry and secure tickets to see Dante Gebel at the McAllen Performing Arts Center!
He's one of the most recognizable faces in the Latin entertainment circuit. Dante Gebel has accomplished profound work throughout his life – whether with his television and talk show host gigs or with his evangelical work. The pastor, writer, and artist is bringing his highly-coveted inspirational talk to North America this 2024! Fans can finally join this wonderful session, complete with the sharing of insights, stories, and more. Dante Gebel has traveled across the world to deliver the sought-after Presidante Tour, and he's finally traveling to McAllen Performing Arts Theater on Tuesday, 12th March 2024!
Whether you're religious or not, you'll find great inspiration and incredible perception when you hear Dante Gebel share his knowledge, passion, and point of view. The pastor is also set to share some prayers for his audiences. He famously prayed for the President of El Salvador Nayib Bukele in the past. Definitely, he will be spreading his good vibes, well-wishes, hopes, and prayers to his audiences in McAllen. The show guarantees audiences will be in for a great surprise as the highly inspirational and entertaining Dante Gebel takes the stage at McAllen Performing Arts Center.
If you're looking for the most unforgettable service you can ever experience, this is your opportunity to see Dante Gebel up close and personal. He has notably sold out many of his U.S. shows in 2023. This upcoming show in McAllen is guaranteed to be fully packed. Moreover, besides a great service, attendees can look forward to a great time! The venue proudly boasts great features, such as excellent facilities, good customer service, plush seating, and a remarkable visual and aural experience. The venue is also located in the middle of McAllen's hustle and bustle area, the Westside Park, just next to the city's famous shopping area.
Hurry and catch Argentina's top evangelical pastors now and gain incredible insight and inspiration on one of the most outstanding services of your life! Dante Gebel's event is guaranteed to lift your spirit and give you a better outlook on life. Score your tickets now to see Dante Gebel at the McAllen Performing Arts Center on Tuesday, 12th March 2024! Tickets are now up for grabs!