McAllen Performing Arts Center | McAllen, Texas
Are you up for an enticing mix of personality, class, and compelling power vocals? Head to the McAllen Performance Arts Center this January 8 and witness the Las Vegas-based Divas3 as they enthrall audiences with their powerful renditions of classic hits from history's greatest divas. The goosebump-inducing vocals of these three women will envelop the entire venue and will surely make your jaws drop. Grab your tickets today and make this the first concert you attend for 2023. Let the unique three-part arrangements of the songs from Celine Dion, Whitney Houston, Donna Summer, Aretha Franklin, and many other divas from the 60s through the 90s put a smile on your face. Hurry! Grab your tickets now to secure the best seats in the venue.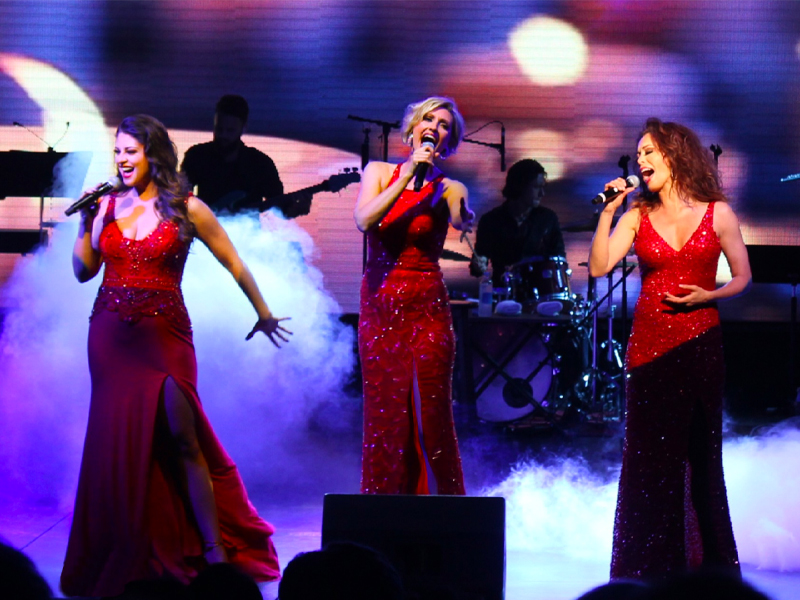 The Divas3 music group is an all-female vocal trio from Las Vegas, Nevada. The group consists of three talented singers, each with their unique style and sound, performing together as powerhouse singers. The Divas3 pays tribute not only to one diva but to many of them!
The Divas3 found unique sounds that blend elements of pop, R&B, and soul in performing timeless classics from artists such as Aretha Franklin, Carole King, Celine Dion, Whitney Houston, Cher, Dolly Parton, Donna Summer, Abba, and so on. Divas from different generations. Their music remix is upbeat and uplifting, and the lyrics heard before about love, relationships, and self-empowerment takes on a modern twist in their performances. The group has been praised for its strong vocal harmonies and its ability to create catchy hooks.
The Divas3 has performed at numerous venues across the United States, including the Apollo Theater in New York City and the Hollywood Bowl in Los Angeles. They have also are entertainment jewels among luxury cruise ships.
If you are looking for a performance with "goosebump-inducing vocals" in Texas, you do not have to search far. You are looking for the powerful voices of the Divas3. Surely, you will feel the feels listening to the songs loved throughout the years, performed live. Catch them at the McAllen Performing Arts Center on Sunday, January 8, 2023. Tickets are now available. Get yours now!