McAllen Performing Arts Center | Mcallen, Texas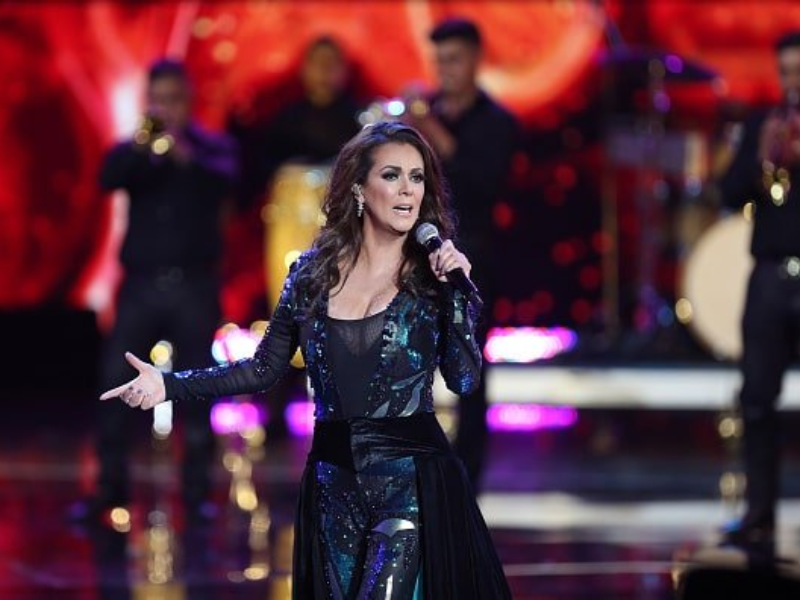 This Latin pop star needs no introduction - For the first time in eight years, Edith Marquez returns to Texas for her 2023 Mexico-US Tour! Watch the Mexican singer perform live at the McAllen Performing Arts Center on Saturday, October 14, 2023! The former Timbiriche vocalist will perform songs from her 35-year musical career, including hit tracks "Mi Error, Mi Fantasia," "Resistire," and the all-time favorite classic "Aunque Sea En Otra Vida." The actress is well-regarded for composing unique hits that combine pop with bolero, balada, and ranchero styles. Her debut record entitled "Memories del Corazon" rose to the top of Mexican pop music charts in 2007, while "Frente a Ti" sold more than 250,000 records in Mexico. Head to the best entertainment venue in Southern Texas and party with the Queen of the Palenques on a dazzling Saturday night you won't forget! Tickets are available now, so grab yours as early as today!
Mexican actress, singer, and composer Edith Marquez is hitting the Texan stage at the McAllen Performing Center on Saturday, October 14, 2023.
The event is part of her Mexico-US 2023 Tour, which began earlier in January, covering multiple cities in Mexico. The second leg of her will kick off at Santa Barbara, California, on August 5, 2023, then visit multiple cities such as Texas, Illinois, and Indiana before concluding at the Orpheum Theatre in Arizona.
Edith Marquez is a Latin pop singer and television personality who started a solo career after spending several years as a member of the platinum-selling band Timbiriche in the late 1980s and early 1990s. She was born on January 27, 1973, in Puebla, Mexico, and made her television debut when she was five years old after winning the singing contest "Juguemos a Cantar". She won a similar television contest called "Canta, Canta" back in 1984.
After a few years, while she was a leading lady in the Mexican soap drama "Papa Soltero," the Latin pop star was requested to take Mariana Garza's position in the pop group Timbiriche, best known for their single "Si no es ahora."
In late 1998, Márquez began her growing career as a solo artist by releasing her debut record, "Frente a Ti," published by Warner Music México which sold more than 250,000 copies in Mexico alone. Edith continued to be active on Mexican television, and in 2021, she served as a permanent coach on La Voz's eleventh season. In the same year, she recorded a solo album entitled "Entiende Que Ya," and in 2022, she continued to perform in over 40 shows.
With the opening of the McAllen Performing Arts Center in November 2016, South Texas residents have the opportunity to watch globally renowned musical, dance, and theatrical productions. The City of McAllen is dedicated to strengthening the broader Rio Grande Valley's access to the arts and culture; hence, the venue offers the most cutting-edge performing arts center south of San Antonio.
What are you waiting for? Invite your closest friends and family to this concert experience! Buy your tickets today!