McAllen Performing Arts Center | McAllen, Texas
Mexico's fast-rising star, Gera MX, is hitting the road this spring for his first major U.S. tour! Last year, this Latin rapper made history when his single, "Botella Tras Botella," was the first regional Mexican song to enter the Billboard Hot 100 chart in 63 years. This 2022, he embarks on a 20-city tour across the U.S. for his Triple 4 Tour. There's excellent news for Latin rap fans in McAllen, Texas- Gera MX will stop at the McAllen Performing Arts Center on Friday, 27th May 2022! Get ready and grab your tickets for this much-anticipated event and catch Gera MX at the McAllen Performing Arts Center!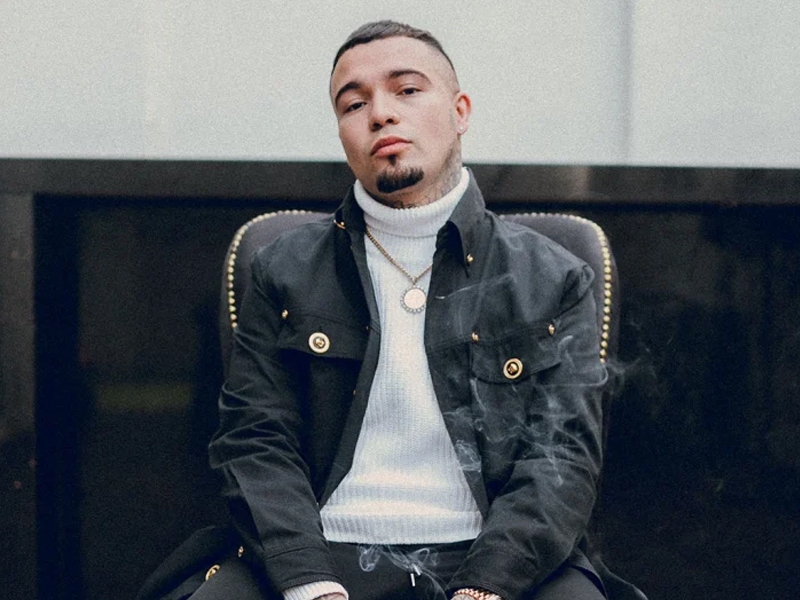 Gera MX, whose real name is Gerardo Daniel Torres, was just performing in small venues not too long ago. However, the Mexican rapper started performing in major festivals such as the Vive Latino in 2020 and Tecate Pal Norte in 2021. This 2022, Gera MX headlines his first U.S. National Tour starting in May.
His single "Botella Tras Botella," in collaboration with Christian Nodel, became a phenomenal hit. The song became viral on the social media app Tik Tok when Nodal gave a preview during his Twitch stream. The song debuted at number 60 on the Billboard Hot 100 and number 3 on the Hot Latin Songs charts in May 2021.
Hailing from Monterrey, Gera MX mentioned that his upbringing has greatly influenced his career as Mexico's most in-demand rapper. "I come from a dangerous neighborhood that made it easy for my lyrics," he said during an interview with Billboard. "I had so many things to share. Nothing was invented. I simply penned my feelings on paper." Gera MX added that he started writing songs at the tender age of 13 and never stopped.
Eventually, as an artist, he found his sound and started to work on his vision of being a new and versatile rapper. "My ideology was to create phrases people want to tattoo on themselves. My style had to be unique and sound like all the artists who influenced me."
Catch Mexico's hottest rapper right now and get your tickets to his show at the McAllen Performing Arts Center!