McAllen Performing Arts Center | Mcallen, Texas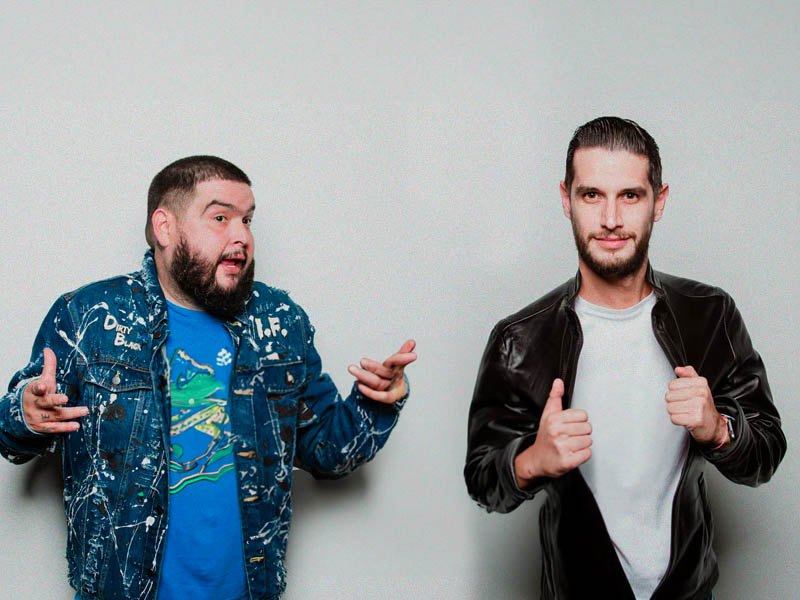 If you want to laugh your worries and problems away this September, you better check out the highly-acclaimed live show of Mexico's most popular podcast! Hermanos De Leche has taken over the Internet in Mexico and beyond, and now they're turning the show into a live tour! Due to popular demand, Hermanos De Leche, featuring comedians Adiran Marcelo and Ivan Fematt "La Mole," is embarking on a highly-anticipated North American Tour! The shows are set to cover select cities, including a stop at the McAllen Performing Arts Center on Friday, 29th September 2023! On this faithful day, fans in Texas can look forward to the duo's usual banter, clever quips, hilarious discussions, and fantastic stand-up sets! Both Marcel and La Mole have established stellar reputations as comedians in their home country, and now they're bringing their knack for comedy to the stage! Hurry and secure tickets now to catch Hermanos De Leche at the McAllen Performing Arts Center on Friday, 29th September 2023!
Live-stage versions of podcasts are often a hit with comedy fans. This 2023, Hermanos De Leche grants their fans' wishes by delivering a highly-awaited North American tour! The Latin community in the U.S. can now enjoy the duo's critically-acclaimed stand-up set, which has already made a phenomenal hit in Mexico and other Spanish-speaking countries. The "standuperos" has been known to deliver humor, hilarious anecdotes, relentless banters, and many more. The discussions can vary from talking about Korean novelas vs. Mexican novelas, Border stuff (Cosas de Frontera), American tortillas vs. Mexican tortillas, dad stuff, and many more. The duo can talk about anything and everything under the sun and still find humor. And because of Marcelo and La Mole's incredible chemistry and knack for humor, the duo has grown Hermons De Leche into one of Mexico's most followed and listened to podcasts.
In less than two years since launching their first episode, titled "Cosas de Frontera," the podcast has amassed over 100 million views on Youtube. In 2022, Hermanos de Leche's Youtube channel clocked in over one million subscribers, earning them a gold plaque. The two comedians dedicated a whole podcast episode (Llegó la placa de los 100,000 suscriptores) to celebrate this achievement. Today, Hermanos De Leche is regarded to be the fastest-rising podcast in the Latin comedy world.
Hermanos De Leche's success comes as no surprise since the hosts, Marcelo and La Mole, are well-known comedians. Both personalities have made numerous appearances in TV series and other programs in Nuevo Leon. And even if Hermanos De Leche has been known to deliver black comedy and jaw-dropping commentaries, the duos' experience in dangerous comedy has made them an unstoppable force. As of June 203, Hermanos De Leche has released over 70 episodes.
If you're keen on catching Hermanos De Leche Live at the McAllen Performing Arts Center on Friday, 29th September 2023, you should quickly secure some tickets now. The podcast's audience comprises a large number of U.S.-based listeners. Moreover, expect this highly-anticipated show to be a mega-hit among comedy lovers in McAllen. That's why you should hurry and buy your tickets while they're still available!