McAllen Performing Arts Center | McAllen, Texas
The McAllen Performing Arts Center is thrilled to be hosting the trio, Hits & Grins, on Thursday the 2nd of February 2023. Tickets are on sale right now, so don't miss out and buy yours! There is a selection of great seats and prices available to suit all budgets but get 'em quick before they're all sold out! It will be a brilliant evening full of great music, some cheeky lyrics, stories and laughs with three gifted country musicians and songwriters, who make up the talented group, Hits & Grins. Make sure you don't miss out and secure your tickets for 02/02/2023 at the McAllen Performing Arts Center.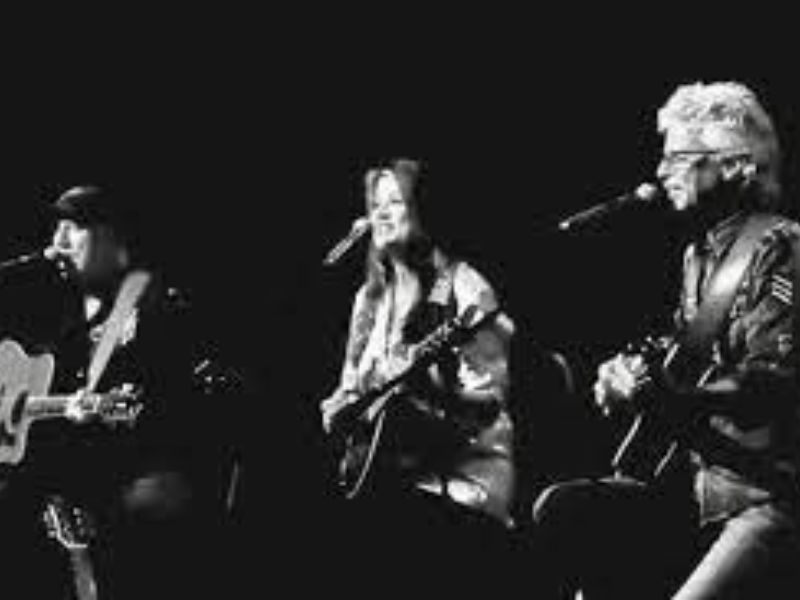 Hits & Grins certainly live up to their name, a trio of talented musicians who know how to create great songs and combine them with amazing stories and tummy tickling comedy, to give every audience that watches them hits and grins. And you can join them for a live performance as a part of their 2022-2023 session of touring as they'll be in Texas at the McAllen Performing Arts Center, bringing their twangy chords, harmonising and lyrical playfulness to the stage. Steve Dean, Victoria Venier and Bill Whyte are the trio that make up Hits & Grins, all with talent and experience that creates shows that breaks the barrier between audience and performer. Steve Dean has written six number #1 hits, his songs performed and recorded by country legends such as George Strait and Rodney Atkins, with his 'Watching You' track being the most played song in 2007. Victoria Venier has featured at the hottest Nashville clubs, such as the Bluebird Café and her 'Back To You' album is Grammy nominated. Rounding the group up is Bill Whyte, radio presenter and funny, music guy, known for tracks such as, 'I'm Goin' Ugly Early Tonight'. It will be a great evening, so be there!