McAllen Performing Arts Center | McAllen, Texas
Fans of Jesse and Joy have a lot to be excited for because they are bringing their incredible talents to North American cities to support their brand new album, Clichés. Watching them perform is an incredible experience, as you will get to witness a brother and sister act like no other. Their powerful vocals and passionate energy will create an electric atmosphere, with fans going crazy when their favorites come on. You can truly feel a strong connection with them when they perform, and your every concert need will be catered for when they come to the McAllen Performing Arts Center on Friday, August 4, 2023. You cannot afford to miss this event, as these artists really do know how to attract an eclectic mix of concertgoers. Grabbing your tickets has never been easier than on this website. Find the "GET TICKETS" button, follow the simple check-out process, and you are done.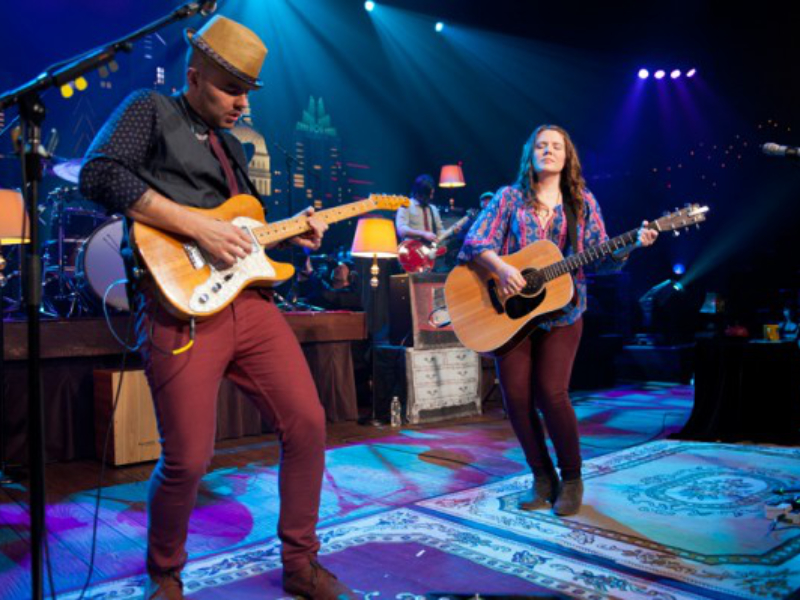 Jesse and Joy are a Mexican pop group that formed in 2005. Inspired by their parents music, the two siblings started writing songs with their father, borrowing instruments from his church. Jesse is responsible for the piano and guitar, while Joy takes care of the lead vocals, drums, and guitar.
The duo signed with Warner Music Latina in 2005, and by 2006, they had released their first album, Esta Es Mi Vida. The album gave fans the hit single "Espacio Sideral," which was certified gold in Mexico, and the album reached the top 20 in their charts, helping the pop duo score their first Latin Grammy for Best New Artist.
By 2011, they had released their second album, "¿Con Quién Se Queda El Perro?," which went two times platinum and featured the electrifying singles "¡Corre!" and "Me Voy." After rising to the top of the Mexican charts, "Corre!" went on to win multiple awards, including the coveted Latin Grammy for Song of the Year. The pop duo's fourth studio album, "Un Besito Más," was released at the end of 2015 and debuted at No. 1 on the Latin Albums Chart.
Realizing their reach, the two released their first English songs, "Echoes of Love" and "More Than Amigos." The songs penetrated English speaking markets like the UK and made their way to BBC Radio 1's playlist. Now with huge appeal, the band has released even more amazing music, and last year they dropped Clichés, their latest album, which is the reason for this tour.
These two incredible individuals are also involved with philanthropy and have ongoing relationships with UnidosUS, a Hispanic rights advocacy organization, and with them, they mobilized Latinos to vote in California, Arizona, and Texas. They have also made efforts to help those in need after the earthquakes in Mexico.
Ultimately, these two are some of the hottest Latin talent around, and when they come through town, people go crazy for them, so expect there to be a very limited supply of tickets. You should grab yours right here and now before it is too late.