McAllen Performing Arts Center | Mcallen, Texas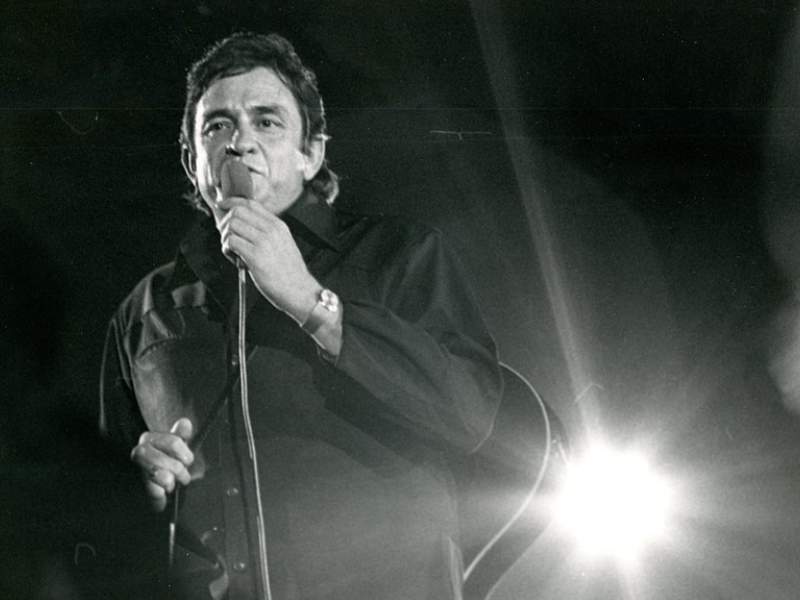 It's like the "Man in Black" has never left! Johnny Cash - The Official Concert Experience lands at the McAllen Performing Arts Center on October 24th later this fall. Lock in your attendance as this event will deliver stories and songs from the country legend himself in a fresh innovative mode like you've never seen before! Accompanied by a live band and top-rated singers, watch Johnny himself perform in video form as episodes of The Johnny Cash TV Show will be projected on a screen above the stage in perfect sync. That's not all! The highlight of the evening lies on Cash's memorable anecdotes featuring some of his hottest tracks, "Ring of Fire," "I Walk the Line," and how could anyone forget "Folsom Prison Blues"? Without a doubt, the McAllen Performing Arts Center boasts some of the most advanced lighting projections and stage effects that the world has seen. Take part in this tribute concert and purchase your tickets today!
Johnny Cash - The Official Concert Experience makes its way to the glorious McAllen Performing Arts Center on Tuesday 24th October later this year. The tour will kick off in Fayetteville, AR on October 14th just before continuing on its 85-date trek across North America through spring next year.
The press release mentioned how the upcoming musical experience will feature iconic TV show performances all while highlighting the legend's spirit by revisiting some of his famous quotes and anecdotes. Major producers of the event include The Estate of Johnny Cash, John Carter Cash, Sandbox Succession, Quatro Entertainment, Maple Tree Entertainment, and GEAlive.
Along with the chance to listen to Cash's music in a live concert setting, the presentation will also include narration by Cash's son, John Carter Cash, making this performance extra special! "My father's music has resonated deeply with fans around the world and we're looking forward to bringing this music experience to cities across North America," John shared in the release. "I will help narrate the evening and share some intimate stories from my father's personal life and career in music."
Johnny Cash will forever be known worldwide as one of the most significant, influential, and revered musicians in the realms of recorded music. His influence on culture is profound, ranging from the breakthrough live prison albums to his commentary series on the American spirit and human condition. Overall, he is a thirteen-time Grammy Award winner, has won a lifetime achievement award, and nine impressive Country Music Association Awards among many other honors.
Based on previous performances of the tour, the setlist will mostly cover Johnny Cash's top tracks throughout his successful country career.
JOHNNY CASH - THE OFFICIAL CONCERT EXPERIENCE SETLIST
Folsom Prison Blues
Riders In The Sky
Sunday Mornin' Comin' Down
Far Side Banks Of Jordan
Get Rhythm
Unchained
Ring Of Fire
I Walk The Line
Big River
If I Were A Carpenter
Jackson
Daddy Sang Bass
Orange Blossom Special
Ride on and drop by Texas, as the McAllen Performing Arts Center is the place to be if you want to witness this tribute concert in its full glory! Celebrate the lasting legacy of The Man in Black and secure your tickets now!