McAllen Performing Arts Center | Mcallen, Texas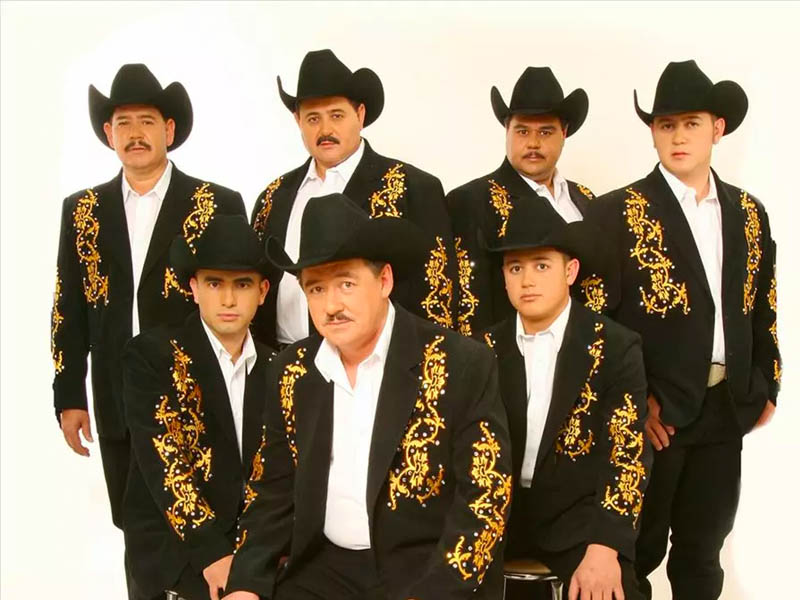 This fall, the music-loving folks of McAllen, Texas, can enjoy fantastic Norteño tunes performed live by one of Mexico's most beloved bands! Los Huracanes Del Norte is bringing their wildly exhilarating live performance to town, and they're set to conquer the iconic McAllen Performing Arts Center! Celebrate the long history and wonderful traditions of Mexico on Friday 6th, October 2023, by indulging yourself in Los Huracanes Del Norte's different styles, such as cumbia, ranchera, corrido, and bolero! This exemplary band has over four decades of experience performing music so fans can anticipate incredible tight sets, passion-filled ballads, and exemplary vocal and musical performances! The band is anticipated to perform their amazing hits, such as "La Escuadra," "Nomas Por Tu Culpa," "El Gato De Chihuahua," and many more! Los Huracanes Del Norte's tenure in the industry has made them one of the most sought-after Norteño bands in North America! So hurry and secure your tickets now!
There is something utterly unique about the regional Mexican powerhouse, Los Huracanse del Norte! The band is nearing its 50th year in the music business and they remain one of the most prolific forces in traditional Mexican music. The group is formed and led by the illustrious Garcia brothers comprising Heraclio "Rocky," Jesus "Chuy," Guadalupe "Lupillo," Francisco "Pancho," Jaime "Jamito," Roberto "Rocky Jr.," and Antonio "El Guero" Garcia. The brothers also brought in esteemed accordionist/vocalist Jose Luis Mejia to complete the line-up. Being a Norteño band formed out of their family home in San Jose, California, the group consistently pursued their passion for music.
First, they conquered their hometown with local performances. Soon enough, Los Huracanes Del Norte found themselves touring in North and Central America. Their band's brand of Norteño delivers the beloved traditional styles, such as cumbia, corridas, ranchera, cumbia, and more. Since releasing their debut album, Corrido De Daniel Treviño, in 1973, the band has released a whopping 69 albums, including their latest effort, Un Siglo Mas, which was dropped in 2021. The band's exemplary music has earned them numerous accolades, including gold and platinum certifications in both Mexico and the U.S. In 2006, their album Pur Pa' Arriba received a Grammy nomination for Best Norteño Album. The band also received four Latin Grammy nominations, the latest nomination was earned by their 2018 album, Alma Bohemia, for Best Norteño Album.
Unlike most contemporary North American bands, Norteño bands have the tendency to stand the test of time. Nearing its fifth decade, band leader Rocky Garcia dreams that he can pass the band on to his family heirs. He dreams that Los Huracanes Del Norte will "endure the musical environment" for years to come. With five decades of experience in performing live music, it is without a doubt that Los Huracanes Del Norte has become one of the most excellent live Norteño bands out there. Last year, they were honored by the Hollywood Chamber of Commerce by awarding them a Star on the Hollywood Walk of Fame.
Los Huracanes Del Norte's show at the McAllen Performing Arts Center on Friday 6th, October 2023, promises to deliver countless hits and fan favorites! If you're keen on seeing one of the most celebrated nortenõ bands perform live, then hurry and buy your tickets now by clicking on the Get Tickets link!