McAllen Performing Arts Center | Mcallen, Texas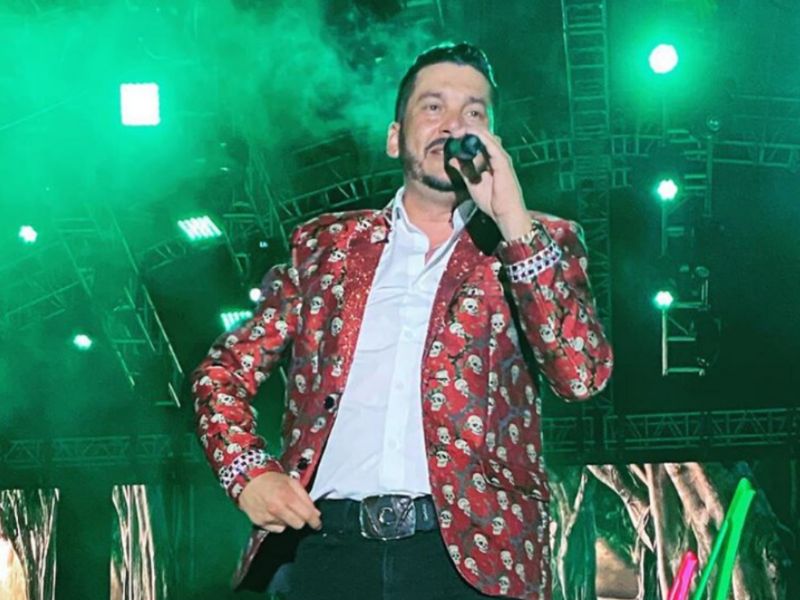 STOP what you're doing! There is great news for all Latin and Salsa music lovers, as one of the biggest names in the industry is touring! For a select number of dates and venues, the iconic and legendary Luis Angel will be dominating the stages and singing his heart out to some of his most precious tracks, and he is inviting you to join him. He will be at the McAllen Performing Arts Center on the 13th of October this year for his 'El Flaco' Tour. Tickets are on sale, so do not hesitate and book yours this instance! For 43 years Angel has repeatedly proven his talent at singing and composition, and he sealed his legendary status with the launch of his greatest hits album with the Loja Symphony Orchestra accompanying him in 2020. Experience him for yourself and secure your tickets before it's too late. You will have the best night, EVER!
Luis Angel is a powerhouse in the world of Latin American music. Since the release of his acclaimed 1981 album, 'Yo Mismo', Luis Angel has painted the scene of Salsa and Latin music in a manner that has changed it forever. His timeless song, 'Lluvia' is a classic hit that has maintained the crown of being the best-selling song in Salsa history, both in its original ballad version, and in the salsa recording with Eddie Santiago voicing the lyrics.
Angel has composed many romantic ballads, such as 'Wounded Fantasy', 'You Miss Me' and 'A Love That Ends Like This', that were re-recorded by various artists with a salsa infusion. With his original, unpublished songs he started to help other singers use his music to infuse with salsa and give other musicians a style they could call their own. Yet, Angel's songs still capture something in many singers as they still love to record his songs, with artists such as Olga Tanon, Jerry Rivera and the King of Latin Pop, Ricky Martin combining their personal talent and flair with the timeless tracks of Luis Angel.
Yet, it is not purely for his composing talents that he is still a huge hit with fans. He has a huge reputation for giving audiences authentic, emotional concerts that are in a calibre of their own with his power vocal romantic ballads, and his more upbeat, funky, spicy salsa songs. He has a star quality in his performances and personifies the spirit of Latin Music.
And, for a limited number of dates across the USA Luis Angel will be touring for the fall of 2023 and early 2024. On Friday the 13th of October he will be at the McAllen Performing Arts Center for his 'El Flaco' 2023/2024 Tour. Despite his tour name, NOTHING will be skinny about his performance! It will be an amazing concert that will transcend the evening into an unforgettable experience that will have your heart soaring as you sing along with him. Don't miss out and make sure you're there to sing with him by booking your tickets now!