McAllen Performing Arts Center | Mcallen, Texas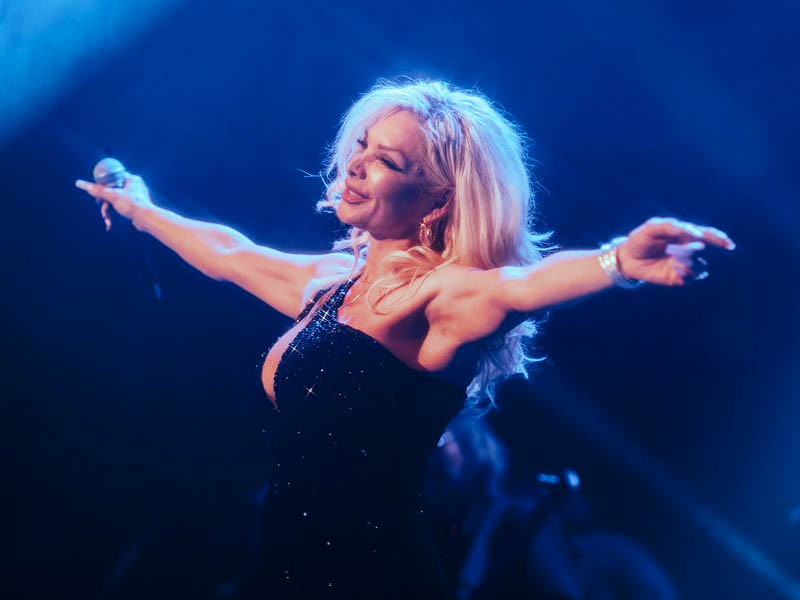 Before you say goodbye to the summer, you should treat yourself to one of the most exciting shows of the season! This September, you should check the unprecedented Latin music diva and most sensational female soloist, Marisela! Referred by the media as La Dama De Hierro (The Iron Lady), Marisela is bringing her highly-acclaimed tour across North America! The iconic songstress has entertained the Spanish-speaking world with numerous staples, like "Mi Problema," "Sin el," "Enamorada Y Herida," and many more! The singer, actress, and entrepreneur have sold over 40 million records worldwide, and a U.S. Tour of this scale is a long-time coming feat! So expect tickets to move very fast! This 2023, you will get to experience these amazing hits live when you score tickets to her show at the McAllen Performing Arts Center on Friday, 8th September 2023! If you love Latin pop, this is your chance to see Marisela light up the big stage! Hurry and secure your tickets now!
The sensational Latin American diva, Marisela, will be taking her fantastic show across the world this summer and fall! The outstanding performer known as The Iron Lady or La Reina de la Music romantica (Queen of Romantic Music) will be traveling across the Americas for her highly-anticipated 2023 run! Fans can look forward to Marisela's iconic hits spanning over three decades! The award-winning singer is anticipated to belt out her excellent staples, which may include "La Pareja Ideal," "Mi Problema," "El Chico aquel," "Sin el," and many more.
Marisela found incredible commercial success wither remarkable music. She has sold over 40 million records, with all of her albums placed in the top 10 on the Billboard charts. For instance, her debut effort, Sin El, released in 1984, peaked at number 2 on Billboard's Top Latin Albums chart. The album was produced by Los Bukis frontman and esteemed composer Marco Antonio Solis.
Throughout the '80s, Marisela dropped several notable records, including Completamente Tuya in 1985, Porque Tengo ganas in 1986, and her self-titled effort in 1989. The iconic record was her career-defining effort and spawned several critically-acclaimed tracks, including "Amarte es genial," "Y Voy a ser feliz," and more.
Throughout the '90,s Marisela maintained her prolific music career by releasing several more notable albums. In 1990, she once again worked with Marco Antonio Solis for her band and regional Mexican album, Marisela con Banda Sinaloense. In 1992, she dropped the timeless romantic album Adios Amor, which featured notable hits written by Marisela, such as "Nunca Olvidare," "Tonto Corazon," and the title track.
Over the next decade, Marisel released a few more exemplary records, often working with her longtime collaborators, Marco Antonio Solis, Anibal Pstor, and Xavier Santos. In 2019, he released her 35th-anniversary album and DVD, 35 Anos de Canciones, which features 15 tracks on the CD and 25-song live concert footage.
This 2023, Marisela not only proves her longevity but also shows why she's one of the world's top Latin music performers! Catch her at the McAllen Performing Arts Center on Friday, 8th September 2023, as she showcases her timeless hits on the big stage! Secure your tickets by hitting the Get Tickets link!