McAllen Performing Arts Center | McAllen, Texas
Mexico's favorite stand-up comedian Mike Salazar is coming to North America for his 2022 trek titled the Po's Aqui Andamos! After an extensive tour in Mexico, Mike Salazar will continue his much-awaited outing consisting of ten dates in the U.S. and Canada. On Saturday, 6th August 2022, the sensational comedian will be dropping by the McAllen Performing Arts Center in Texas! This coveted show will feature an all-new material plus hilarious anecdotes that will surely make the audience laugh like there is no tomorrow! If you love Mike Salazar, you better take this opportunity to see him perform live at the McAllen Performing Arts Center! Grab your tickets now before it's too late!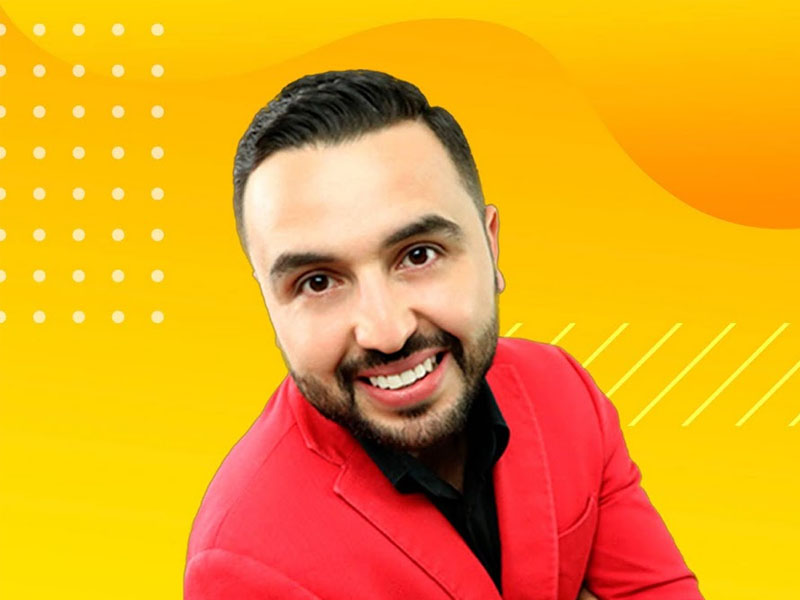 Miguel Ángel Salazar, better known as Mike Salazar, a.k.a. "El Caballero de la Comedia" (The Comedy Knight), has been entertaining stand-up comedy fanatics in Mexico since he was 18 years old. He began his career in Santiago, Nuevo León. After a few years of performing in local comedy clubs, Salazar has established himself as one of Mexico's top-grossing comedians. In 2009, he founded the comedy house El Unicornio Azul in Monterrey. Soon, it became the country's hottest and most visited comedy club.
Salazar has a penchant for charming the audience, on and off-screen. A comedian and an accomplished actor, he has appeared in several shows and hosted various programs, such as Sabadazo, Guerra de Chistes, and XE Marilé by the network Televisa Mexico. Today, the 33-year-old is at the forefront of Mexico's growing stand-up comedy scene. He has held massive tours in Mexico and is touring North America this summer.
Salazar's upcoming performance at the McAllen Performing Arts Center is just one of the venue's many premier events for the summer. The 1,800-capacity theater has brought a wide variety of music and arts productions to the City of McAllen since it opened in 2016. Moreover, the venue is committed to expanding the cultural immersion of the people in McAllen and the rest of Rio Grande Valley. The theatre boasts top-of-the-line facilities, state-of-the-art architecture, and audio and visual technology to provide visitors with an optimal entertainment experience.
Tickets to see Mike Salazar at the McAllen Performing Arts Center are now available! It's not every day that a top-tier Mexican comedy star comes to U.S. shores! So hurry and catch Mexico's top stand-up comedian on Saturday 6th August 2022!