McAllen Performing Arts Center | Mcallen, Texas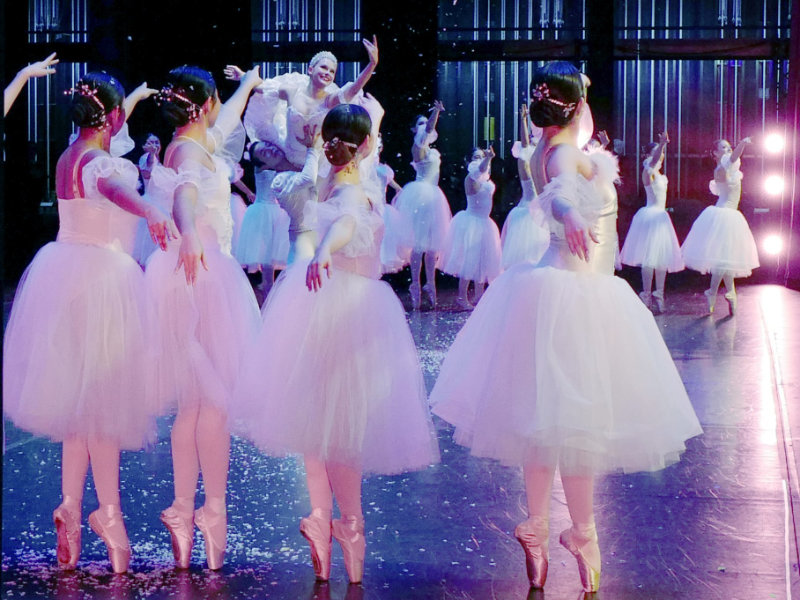 If there's a favorite tradition that comes around every Christmas, it has to be the Nutcracker, and Rio Grande Valley Ballet is hosting two incredible opportunities to check it out at the McAllen Performing Arts Center on December 9 and 10, 2023. Featuring a cast of local children trained by the Deborah Case Dance Academy. Y'all are gonna get to witness some pretty inspiring talent with fantastic stage scenery and pretty wicked costumes to make your heart melt as you watch the kids perform their little hearts out. So for one of the best holiday experiences that is bound to get you into the Christmas spirit, be sure to grab your tickets right here and now before it's too late. Doing so is super simple; just click on the "GET TICKETS" button that is located above and grab your reservations through our fast and safe checkout process.
The Rio Grande Valley is offering you two once-a-year opportunities to check out their kids performance of The Nutcracker at the McAllen Performing Arts Center. You can check it out on either December 9th or 10th, 2023, or both days if that really takes your fancy. Either way, we've got you covered right here and now.
Y'all are gonna get to experience the magic of showmanship done with exquisite precision. The story of the Nutcracker starts with Clara, who gets a Nutcracker doll for Christmas that comes to life and takes her to the magical land of sweets as both of them go on an epic journey.
Your heart will do nothing but melt as you see all the kids dressed up in their beautiful costumes and dancing. Plus, you won't be able to take your eyes off their movements because it is one thing to dance to music, but another to do it fast and in total control, and you can bet your bottom dollar that the Deborah Case Dance Academy has the whole thing on lock.
Case, who heads the academy, brings her lifetime of experience to this performance. Her talents are widely sought after, but you'll get to experience all of them at this event. She was even awarded "Most Distinguished Woman in Art and Entertainment" by the Rio Grande Valley Chamber of Commerce.
Historically, the Rio Grande Valley Ballet has been giving students the chance to perform at this event since 1972. The event usually gets packed to the brim, with over 7,000 school children coming to the shows, and they always leave with smiles on their faces.
If there is only one event you get yourself to this season, you better make sure it's this one. It's one truly amazing encounter that warms the heart and takes you on a thrilling adventure, but all you have to do is turn up and watch the show. Also, you'll get to experience all the superb facilities and amenities at the McAllen Performing Arts Center. Soooo just grab your tickets right now.