McAllen Performing Arts Center | McAllen, Texas
Are you ready to be dazzled by the Rio Grande Valley Ballet's classic production of The Nutcracker this holiday season? Head to the McAllen Performing Arts Center this December 10 (Saturday) and be enthralled by the breathtaking performances, dazzling costumes, and world-class production. Bring the entire family in an afternoon of another superb show from the artistic director, Deborah Case. Tickets are now available, and you can reserve yours as early as today by clicking the "Get Tickets" button. This is one of the best gifts you can give the kids this holiday season, so don't miss this chance to see this classic tale brought to life in the McAllen Performance Center. See you there!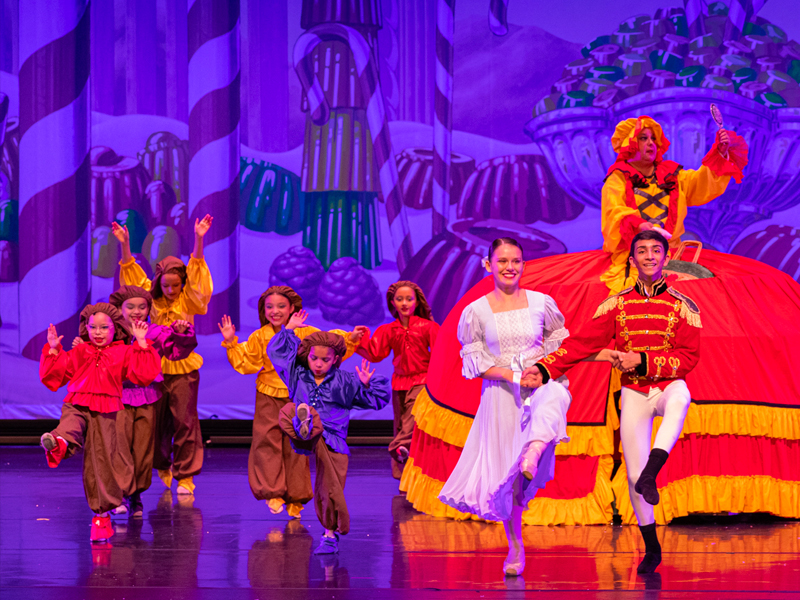 This year marks the 50th anniversary of the Rio Grande Valley Ballet. Setting the tone for Christmas, their interpretation of The Nutcracker brings smiles and delight every year, most notably to elementary and middle school students in which they provide their matinee ballet performances. Over the years, they have performed for 337,500 students with over 7,500 yearly audiences. Suppose your children have never experienced the magic of theatre performances. In that case, this is an excellent opportunity for them to enjoy more this coming Christmas.
Led by artistic director and "Most Distinguished Woman in Art and Entertainment" of Rio Grande Valley Deborah Case, her production is sought by people. Her supervision in this production of The Nutcracker showcase the artistry and talent of her dance academy students. Expect that it is going to be good.
To those unaware of what the iconic The Nutcracker is, it is a ballet show inspired by the short story "The Nutcracker and the Mouse King" by E. T. A. Hoffmann. The story follows a family gathering on Christmas Eve. As the celebration continues through the night, Drosselmeyer comes and brings gifts to the children, including four lifelike moving dolls. To the dismay of the children, especially the siblings Clara and Fritz, the dolls were not given to them. Instead, the siblings were given a nutcracker in the shape of a man, which Clara instantly liked. That night did not end there for Clara, as after her family went to bed, she sneaked back to the parlor to see her precious nutcracker. To her surprise, she encountered something truly magical. The end of The Nutcracker varies for every production. To know how the story continues and what the ending of Rio Grande Valley Ballet's Nutcracker will be, head to the McAllen Performing Arts Center this December 10. Buy your tickets now!