McAllen Performing Arts Center | McAllen, Texas
On its golden anniversary, the Rio Grande Valley Ballet is proud to present another incredible production of the classic tale of The Nutcracker. Led by the artistic direction of the world-renowned Deborah Case, the ballet production will showcase the classic Christmas tale in a show like no other. Bring the entire family with you to McAllen Performing Arts Center this Sunday, December 11, for an evening of superb performances, stunning costumes, and a breathtaking showcase of incredible skills and talents. Grab your tickets now and prepare to be awed by the RGV Ballet production. Grab your tickets here by hitting the "Get Tickets" link. See you there!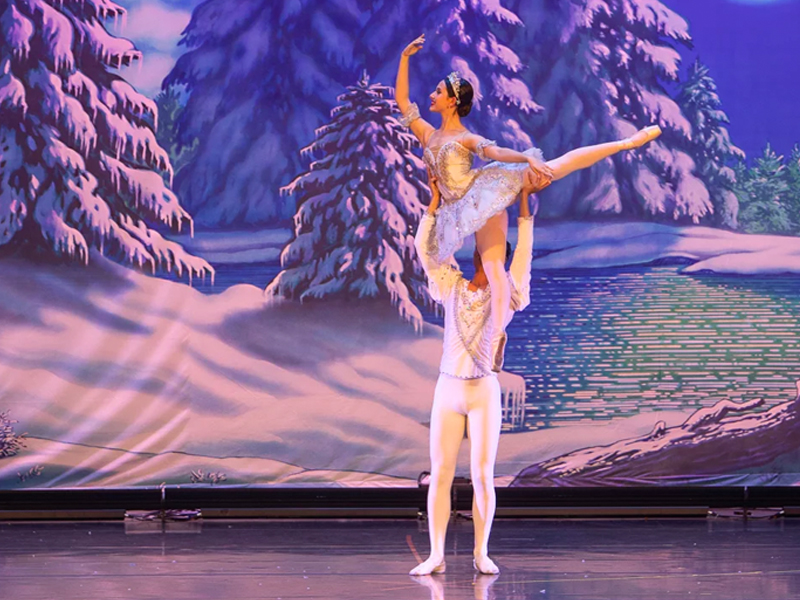 Since 1972, Rio Grande Valley Ballet has been offering matinee performances of The Nutcracker to all students in the Rio Grande Valley. Being a beloved Christmas classic tale, The Nutcracker has become a yearly production of the RGV Ballet, gaining over 7500 audiences annually. This year, a back-to-back night of The Nutcracker performances will be witnessed this December 10 and 11 at the McAllen Performing Arts Center.
The renowned dancer, teacher, choreographer, and director Deborah Case will be directing The Nutcracker production this year. Case is deemed as "Most Distinguished Woman in Art and Entertainment" of Rio Grande Valley and has been making a name in the ballet industry for decades. Thus, The Nutcracker production at the McAllen Performing Arts Center will undoubtedly be one of the best.
So if you haven't taken your kids to a Nutcracker show yet, this is your chance to introduce them to this important holiday classic. Taking inspiration from the short story "The Nutcracker and the Mouse King" by E. T. A. Hoffmann, the show's plot follows Mayor Stahlbaum and his wife's preparation for their annual gathering on Christmas Eve. As the celebration continues through the night, Drosselmeyer brings gifts to the children, including four lifelike moving dolls. To the dismay of the children, especially the siblings Clara and Fritz, the dolls were not given to them. Instead, the siblings were given a nutcracker in the shape of a man, which Clara instantly liked. That night did not end there for Clara, as after her family went to bed, she sneaked back to the parlor to see her precious nutcracker. To her surprise, she encountered something truly magical.
Told through a series of exquisite ballet dances and a larger-than-life production, The Nutcracker will awe and inspire kids of all ages. So bring your entire family to the McAllen Performing Arts Center this December 11 Sunday, and be enthralled by the magnificence that only Rio Grande Valley Ballet can offer. Hit the "Get Tickets" link to order your tickets as early as today.