McAllen Performing Arts Center | Mcallen, Texas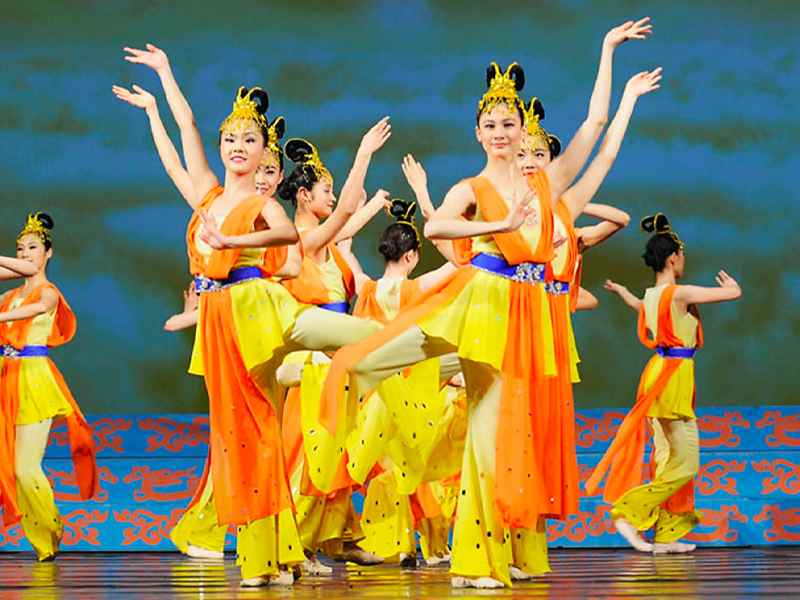 A performance you need to witness at least once in your lifetime! Most people say this about Shen Yun, and you may think this is another exaggeration. Well, you need to think twice about that. People from all walks of life who have seen this incredible show, which is divinely inspired by China's cultural heritage, are all in awe. Dubbed the Cirque du Soleil of the East, Shen Yun will showcase once again their breathtaking dance and soul-stirring music this 2024. The New York-based ensemble will be gracing the McAllen Performing Arts Center this February 4, and you will not be disappointed. Take our word for it. If you want to be mesmerized and transported to a world of incredible wonders filled with jaw-dropping performances, divinely creative costumes, impeccable choreography, and ethereal symphonies, this is the show for you. Bring the entire family to this stunning display where Eastern culture and Western melodies uniquely unite for a transcendental experience. Get your tickets now because they will likely sell out soon. Grab yours by hitting the "Get Tickets" link.
Shen Yun is an international performing arts company that has been performing since 2006 and is composed of eight equally large performing arts industries with approximately 480 performers. With the purpose of reviving the soul of China in its prime, the company offers more than the art of movement and production but also a spiritual journey of culture and history. Shen Yun is based in New York but has an accolade of talents from all over the world. The organization has stood in front of millions of audiences and over 200 cities across Europe, North America, Oceania, and Asia. The company has performed on notable stages such as the Lincoln Center, London Coliseum, and Teatro di San Carlo in Naples, Italy. They are known for breathtaking landscape productions and outstanding designs, constantly met with resounding applause from audiences around the world.
Shen Yun prides their performance on the revival of China's traditional and divinely rich culture through the performing arts and sharing them with the world in the most intricate classical form of stage artistry. The company is also considerably the Eastern version of Cirque du Soleil, with its standard of production and choreography that is undeniably a spectacular journey of color and energy. The elements of Shen Yun's repertoire draw on stories from Chinese history and legends, such as the legend of "Mulan," "Journey to the West," and "Outlaws of the Marsh." By 2009, Shen Yun had developed three entire companies and orchestras that tour the world simultaneously. By the end of the 2010 season, approximately one million people had seen the troupe perform. Nonprofit and independent of any government, Shen Yun has brought ancient Chinese culture back from the brink of extinction.
Prepare yourself for a spectacular performance you shouldn't miss because Shen Yun is back this year to promise you an even more breathtaking theater experience that will keep you at the edge of your seats. The renowned production will be at the McAllen Performing Arts Theater on the 4th of February to start your year right with a bit of class and culture. They're out once again this year to give you the performance of a lifetime that will transport you back to the prime of China. Get your tickets now!