McAllen Performing Arts Center | McAllen, Texas
This summer, the sensational rock singer from Mexico, Siddhartha, will make a phenomenal return to U.S. shores! Last year, the celebrated soloist, known for his incredible hits, such as "00:00," "Unicos," "Brujula," "Me Hace Falta," "Ser Parte," and many more, embarked on a North American tour but only had six dates across select cities. This consolidated all his fans into a few stops, which resulted in many fanatics missing out on his performances. This 2023, Siddhartha returns with a whopping 18-city tour, and he's going to pull out all the stops! The tour, which kicks off this spring, will make a coveted stop in McAllen, Texas, for a one-night Latin rock spectacle! Fans can look forward to the award-winning singer's plethora of hits and fan favorites! Whether you're a die-hard to casual Siddhartha, this is your opportunity to see the remarkable singer-songwriter light up the McAllen Performing Arts Center! Hurry and secure your tickets now!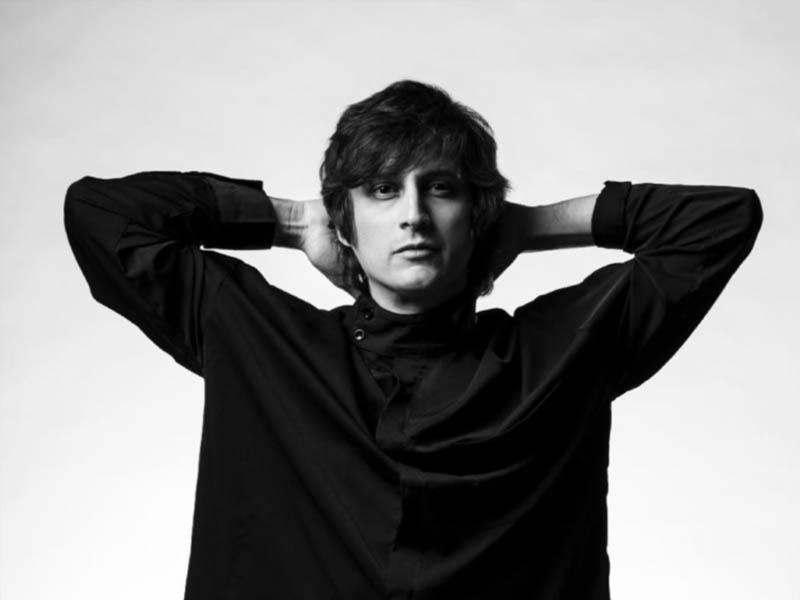 Illustrious musician and singer-songwriter Jorge Siddhartha González Ibarra entered the limelight when she joined the line-up of the legendary band Zoé as a drummer. The acclaimed performer was born in Guaymas, Sonora, and later grew up in Guadalajara, Jalisco. After Alberto Cabrera's departure from Zoé, Siddhartha quickly filled the position. The young drummer was often associated and collaborated with original member and singer-guitarist Leon Larregui. Siddhartha performed drums for the band during The Room Tour. He also recorded the album Memo Rex Commander y el Corazón Atómico de la Vía Láctea with the band, which was released in 2006.
After leaving the band in 2007, Siddhartha launched his solo career. In 2008, he released his debut album, Why You? The highly-acclaimed effort spawned several singles, including "Sacudeme," "Control," "Volver a Ver," and "Colecciono Planetas." The album was well-received by many fans and critics. He was also regarded as one of Mexico's most promising artists. Siddhartha's exemplary work with his debut album led to multiple accolades, including a Latin Grammy nomination for Best Rock Solo Vocal Album and an Indie-o Music Award for Best Solo Artist Album. Meanwhile, the album's seventh track, "Nube," was featured in the official soundtrack of the feature film El Brindis. Moreover, the Latin Alternative Music Conference released an album that contained "En Silencio." Lastly, the music video for the hit single "Sacudeme" received three nominations at the Festival Pantalla de Cristal.
With the incredible success of his debut effort, Siddhartha moved on to release his follow-up album Naufrago in 2011. The album was supported by a sold-out multiple-city tour in Mexico. Besides his home country, the tour also included a sold-out show in Los Angeles, California. Siddhartha was invited to perform at the Vive Latino Festival the following year.
Siddhartha continued entertaining the Latin music world with follow-up releases like Unicos, Al Aire, and Memorio Futuro. He toured across Mexico, and South America, with a few dates in North America to reach out to Latin music fans in the country. Last year, Siddhartha released his latest album, 00:00, featuring the hit title track. Since its release, "00:00" have clocked in over 80 million streams on Spotify. Meanwhile, the follow-up single, "Brujula," amassed over 40 million listens.
See Siddhartha deliver his high-energy set at the McAllen Performing Arts Center! The show is guaranteed to deliver his fantastic Latin rock staples and will have you singing and dancing all night! Quickly score your tickets now by clicking on the Get Tickets link!