McAllen Performing Arts Center | McAllen, Texas
Mexico's comedy GOAT is back on US soil this year for another series of rib-tickling shows that will make Spanish-speaking audiences roll on the floor with laughter. Join Teo Gonzalez in an evening of hilariousness at the McAllen Performing Arts Center on September 30. This two-hour show is too precious not to share with your friends and family, so be sure to come with them to the famous McAllen, Texas venue. Let the "comedian with the ponytail" turn your boring Friday night into fun as he entertains you with his animated antics, parodies, and comedic singing and prancing on stage. Gonzalez's comedy will surely fill the venue with bursting laughter from the crowd. If you are a fan, this is your chance to experience his show first-hand. Click the "Get Tickets" button and prepare for the hilariousness that will come your way! Get your tickets now!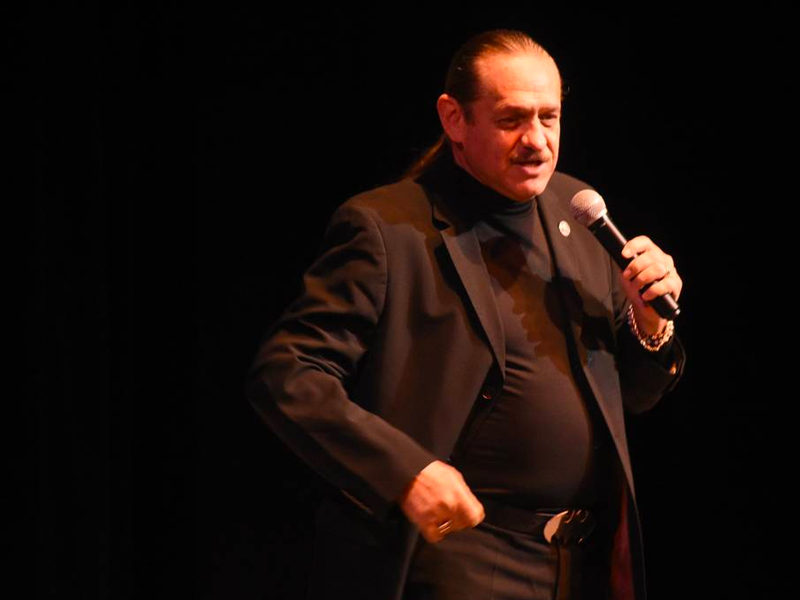 As one of the most popular and beloved comedians in Mexico (and Latin America), Teo Gonzalez has cemented his name into Mexican pop culture as "¡El Comediante de la Cola de Caballo!" literally translated as "the comedian with the ponytail." He took this tag line to his name as he is easily identifiable by his signature ponytail. His jokes and impressions have provided countless hours of laughter and entertainment to fans who can't get enough of his classic yet wholesome comedy.
As a seasoned comedian, he is considered one of Mexico's GOATS (Greatest of All Time). Apart from being a standup comedian, Gonzalez has also starred in some television shows, including Televisa-produced shows like "Festival del Humor," "Al Ritmo de la Noche," and "100 Mexicanos Dijeron." Currently, two shows are being broadcasted by Univision: "Humor es…Los Comediantes" and "Fabrica de Risas." These shows widen the audience of Gonzalez and other Mexican personalities, especially since these shows are being seen daily by millions of Latinos in the United States. Thus, Gonzalez became a household name in the US as well.
This 2022, Teo Gonzalez is back for a comedy tour in the United States. He will visit more than 30 cities with "El Master de la Comedia," Rogelio Ramos. The two masters of comedy will be stopping at the McAllen Performing Arts Center this September 30. Get your tickets now so you wouldn't miss this rare event! See you there!