McAllen Performing Arts Center | McAllen, Texas
The actual band that backed Kenny Rogers for 40+ years, bring you a well-deserved tribute to the man, Through The Years – Tribute To Kenny Rogers comes to McAllen Performing Arts Center on Tuesday, March 21st, 2023. You will hear all the Kenny Rodgers hits as well as some of the songs not sung as hits, but sung on tour, throughout his amazing career. Hear also some of the banter, on and off-stage, and some stories while on tour. These are the guys who knew Kenny first hand, his good points, his bad points, but more than any other, his songs and music.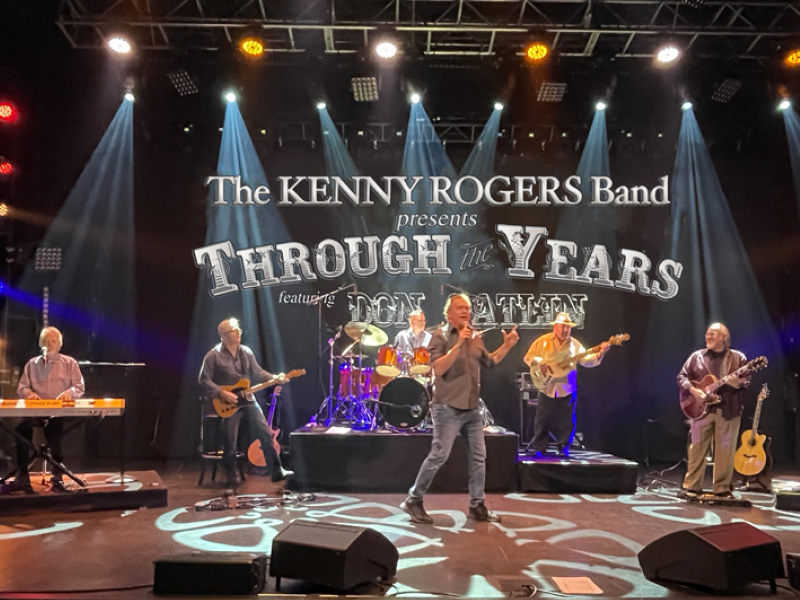 Kenneth Ray Rogers was a singer, songwriter, and actor. This tribute to Kenny Rodgers, is performed by the actual band of players who joked, played and sang and toured with Kenny Rodgers, throughout his career. With a music career spanning some six decades, Kenny Rodgers had to work incredibly hard to reach his goals and his amazing achievements. He went solo in 1976, after performing with various bands and instruments since his early days in the 1960s. He was known for his entertaining and sell out duet-performances with Dottie West, Dolly Parton and Sheena Easton, to name a few lucky enough to have performed with him.
During his career, he sold more than 100 million records, he was awarded Grammy Life Time Achievement Award in 1980. In 2013, he was inducted into the Country Music Hall of Fame. When he announced his retirement in 2015, he still went on to conduct his very own retirement concert in 2017, inviting all the musicians and friends he had worked with during his career, to accompany him on an unforgettable journey and some superb performances on stage. Kenny Rodgers is well deserved of the title of best-selling music artist of all time.