McAllen Performing Arts Center | Mcallen, Texas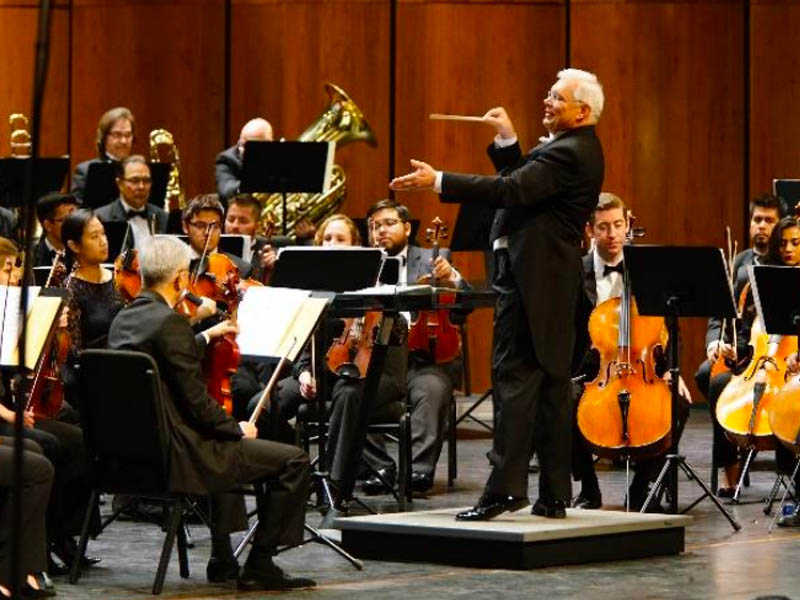 The sensational works of Dukas, Strauss, Tchaikovsky, and Stravinsky take center stage this spring! Esteemed maestro and music director Peter Dabrowski delivers another groundbreaking soundscape as he conducts the highly distinguished Valley Symphony Orchestra! Taking over McAllen, Texas, the premier ensemble is guaranteed to liven up all your senses on this fateful night on Friday, 23rd February 2024! The Orchestra will light up the McAllen Performing Arts Center with the unequivocally fantastic Lyrical Legends! This once-in-a-lifetime show will feature "The Sorcerer's Apprentice" by Paul Dukas and "Firebird Suite" by the illustrious Igor Stravinsky! Catch this amazing music spectacle designed to entertain the whole family! There's nothing quite like a symphonic concert performed by world-class musicians! Lyrical Legends happens only at the McAllen Performing Arts Center on Friday 23rd February 2024! If you're keen on catching this unique musical presentation, then hurry and score tickets now through the Get Tickets link!
The unprecedented Peter Dabrowski is set to deliver another amazing classical spectacle titled the Lyrical Legends, featuring the works of Legendary composers Paul Dukas and Igor Stravinsky. Both extraordinary music prodigies were the illustrious masters of their eras. French composer Abraham Paul Dukas performed the timeless turn-of-the-century symphonic poem "The Sorcerer's Apprentice," based on the work of Johann Wolfgang von Goethe. Meanwhile, Igor Stravinsky's "Firebird Suite" was the enigma of its time and took over the 1910s. Moreover, the concert will also feature the excellent work of Richard Strauss (Also Sprach Zarathustra) and Pyotr Ilyich Tchaikovsky (Variations on a Rococo Theme).
These notable orchestral works can only be performed by a top symphonic orchestra, such as the Valley Symphony Orchestra. The magnificent 70-piece ensemble has been known to bring amazing classical works to life with the brilliance and leadership of music director Peter Dabrowski. The orchestra has also recruited countless world-class musicians, including a leading performance by acclaimed cello soloist Patrick Hopkins.
This 2024, the Valley Symphony Orchestra (VSO) presents a fantastic season of classical concerts, namely the Lyrical Legends, Potter and Piano, and Spellbound Symphony. These performances are a mix of classic and modern orchestral works that can leave any music lover speechless. They say every note tells a story, and being one of the top purveyors of symphonic concerts in Texas, VSO is certainly one of the city's greatest storytellers.
Now on its 72nd concert season this 2023-2024, VSO presents a five-concert spectacle, all held at the McAllen Performing Arts Center. The season conducted by Dabrowski is said to be packed with variety. Executive director Katy Coy expressed her excitement for the season, "We're starting the season with Beethoven, Harry Potter is back by popular demand, and some beautiful works like Scheherazade and "The Sorcerer's Apprentice" are also featured. There's something for everyone this year."
As VSO takes over the McAllen Performing Arts Center, guests can look forward to an amazing night out. The modernized concert venue provides attendees with state-of-the-art production, complete amenities, excellent accessibility, and ample parking. The top-notch venue guarantees a fuss-free classical music experience.
Catch Valley Symphony Orchestra's Lyrical Legends featuring the music of Dukas, Stravinsky, Tchaikovsky, and Strauss at the McAllen Performing Arts Center on Friday, 23rd February 2024! Tickets are now available!