McAllen Performing Arts Center | Mcallen, Texas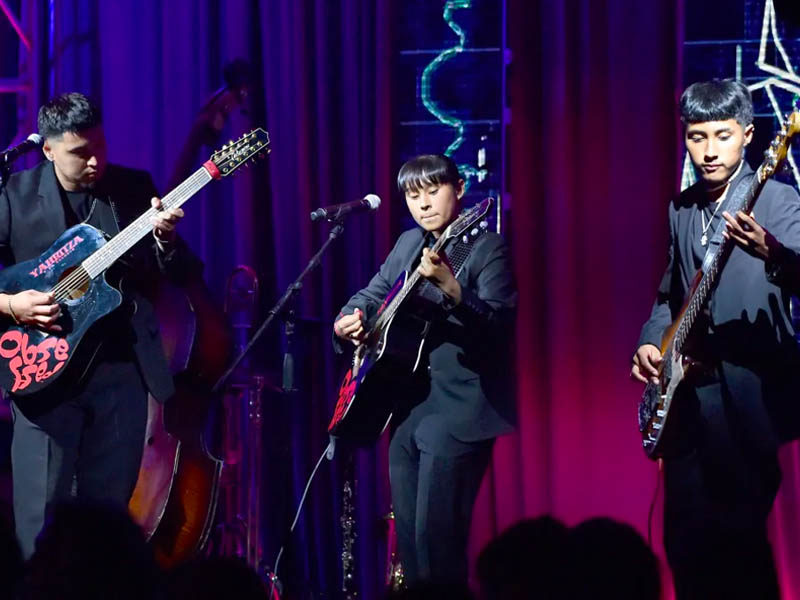 This phenomenal trio from Washington is making headlines right now! The LA Times even called them "The Hottest Act in Latin Music." Well, with Latin Grammy nominations and a viral hit song, they are indeed on the verge of an incredible breakthrough, and they're all doing this at the young ages of 16, 18, and 25. The siblings are called Yahritza y Su Esencia, and they're the next Latin band you need to know! After dropping their highly-anticipated debut album, the trio embarks on the Obsessed Tour! They're about to traverse the nation, one city at a time, including a coveted stop at the McAllen Performing Arts Center! On Sunday, 29th October 2023, Latin music lovers in Texas can look forward to a plethora of urban sierreño staples! If you want to know what the fuss is all about, then you better score tickets to see the amazing Yahritza y Su Esencia at the McAllen Performing Arts Center! Tickets are now up for grabs!
At 14 years old, Yahritza Martinez penned the highly lovable single "Soy El Unico." The song has now clocked in over 80 million views on YouTube and over 141 million streams on Spotify. It's hard to believe that not too long ago, siblings Yahrtiza and her brothers Armando and Jairo Martinez were at home helping out their parents with household chores. This 2023, the trio is embarking on their first major U.S. tour. This is what happens when an incredible song blows up on the Internet.
Last year, they dropped their hot new debut album, titled Obsessed. The effort peaked at number 7 on the Billboard's Latin charts and later earned platinum status in the U.S. The highly acclaimed album features the viral hit song "Soy El Unico," which peaked at number 20 on the Billboard Hot 100 and topped the Latin charts. Over in Mexico, the song reached number 12 on the chart. These standings are an incredible feat for a breakthrough debut single. And it is much more impressive that the song is performed by a band that was virtually unknown not too long ago. But Yahritza y Su Esencia have a penchant for fusing their God-given roots and their passions. Performing a genre called Urban Sirrieño, Yahritza y Su Esencia mixes regional Mexican music with urban influences.
And with their exemplary work with Obsessed, the trio is now regarded as the hottest Latin music act in the circuit. Last year, they received two Latin Grammy nominations for Best New Artist, while Obsessed was nominated for Best Norteño Album. This year, they earned several more accolades, including a prestigious Premio Lo Nuestro Award for "Soy El Unico."
Besides awards, Yahritza y Su Esencia are now also creating mindblowing collaborations. The second album, Obsessed Pt. 2, features the hot new single, "Fragil," with fellow regional Mexican superstars Grupo Frontera. The trio also recently dropped the single "Solo Que Lo Dudes" with Banda MS. Obsessed Pt. 2 was released just this September, and its already clocking in millions of streams across the world.
If you're curious to know why everyone is raving about Yahritza y Su Esencia, then this is your opportunity to have your mind blown by this trio's tremendous talents. They may be very young, but they make music that will serenade your soul! Catch them conquer McAllen this fall! Hurry and secure tickets now through the Get Tickets link!