McAllen Performing Arts Center Seating Chart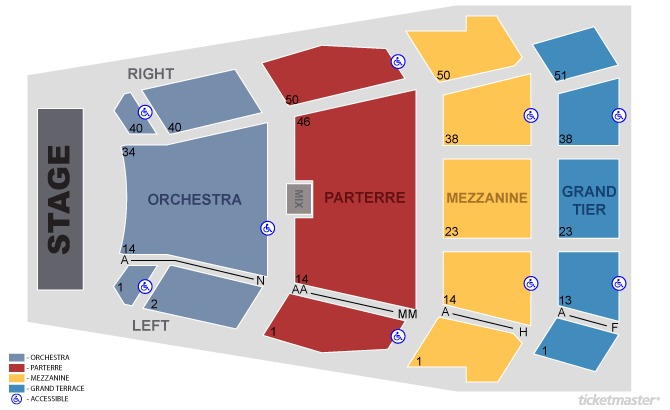 Seating at the McAllen Performing Arts Center is spread out over four levels: the Orchestra, Parterre, Mezzanine, and Grand Tier.
All sections provide wheelchair access and companion seating.
Accessible seating can be found in sections 1 and 40 of the Orchestra floor, 1 and 50 of the Parterre floor, 14 and 38 of the Mezzanine floor, and 13 and 38 of the Grand Tier.
Seating is clearly and intuitively laid out, but if you experience any difficulty finding your seat, please ask a member of staff for assistance.
Reserve your seat by purchasing your tickets today!
For all ticket information and to find out more about our recommended ticket supplier please view the McAllen Performing Arts Center tickets information page.
To see all upcoming events and to purchase tickets, please visit the McAllen Performing Arts Center events schedule page.
Seating configurations may vary depending on the type of event. Be sure to check the individual event seating chart when selecting your tickets.