McAllen Performing Arts Center | Mcallen, Texas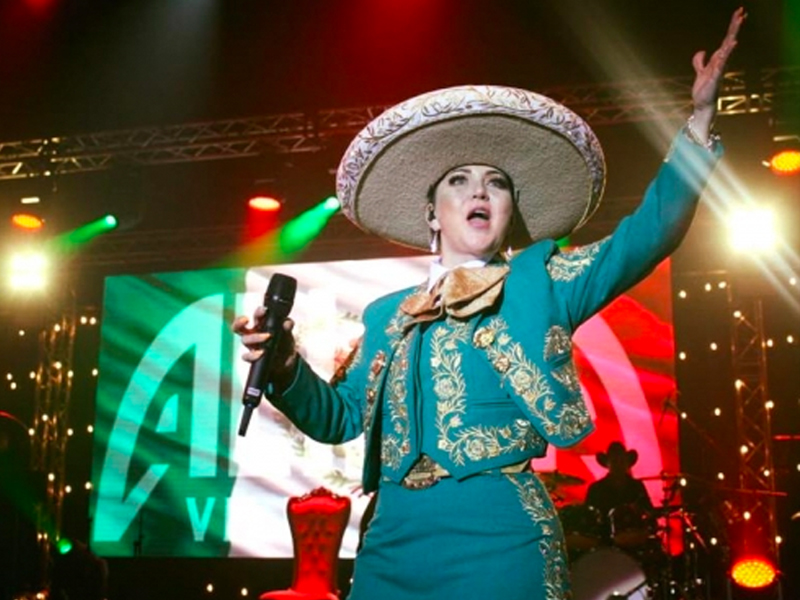 An iconic venue for an iconic star! McAllen Performing Arts Center will welcome the Latin Grammy-nominated superstar Alicia Villarreal! Yes, you've read that right. The Latin hitmaker is back at the famous McAllen, Texas venue on November 4 for a night of powerful music and heart-touching lyrics from the Mexican singer-songwriter. If you are one of her loyal fans who want to sing along to her career-defining hits, this is your chance to see her live. Be enthralled as the songs "Te quedó grande la yegua," "La que baje la guardia," and "Insensible a ti," among many others, envelop the walls of the iconic Texas venue. Join hundreds of fans to sing and dance to the music that speaks to your soul. Villarreal's stage presence, powerhouse vocals, and artistry will leave you speechless at the end of the show. So be sure to reserve your tickets as early as today. Click the "Get Tickets" link and experience your favorite Alicia Villarreal songs brought to life by the one and only superstar. Sign up for our newsletter and get $5 off your first order! Get yours now!
Alicia Villareal is an international award-winning Mexican singer-songwriter who incorporates ranchera style into cumbias music and R&B pop in her songs. Her career took flight in a life-changing decision to take matters into her own hands. She broke away from the professionally and critically acclaimed music group "Grupo Limite." The country Latin pop group debuted in 1995 with six band members and Alicia Villareal as the lead vocalist. They released chart-topping hits like "Vete," "Quiero," and "Te Aprovechas." The band focused on the Norteño aspect and more emphasis on merging more US Latin American influences like tropical, urban, and Latin Pop. They reached an even bigger and broader audience with the release of "Por Puro Amor," which sold millions of copies.
It was a significant and seemingly wonderful surprise when Villareal departed from the group in 2001. Entitled "Soy Lo Prohibido," her first solo album garnered two Latin Grammy Awards and a Grammy nomination. The album featured the hit single "Te Quedo Grande la Yegua." It became 2x certified silver platinum and peaked at number 3 in the US Billboard Hot Latin Songs and Regional Mexican Airplay. The dismantling of her whole genre of music evidently received international acclaim and reached an even wider audience. She was able to capture two different audiences, from norteño to mariachi. Decidedly producing an album with a fresh mix that pulled in all her various musical influences. With the full confirmation of her exit from the music group, her next second solo album took her to the chart once again in 2004. "Cuando el Corazón se Cruza" garnered several awards and reached number 1 in the Regional Mexican Airplay.
She went into a four-year hiatus after garnering a Grammy nomination for Best Mexican-American Album for the hit "Orgullo De Mujer." Her fourth studio album "La Jefa," reached the charts in a streak of success in 2009. Villarreal's fifth studio album, "La Villarreal," was released on September 8, 2017.
Don't miss out on Alicia Villareal this November 4 for a heart-stopping performance of fused mariachi and grupero norteño with a touch of Latino spirit! Prepare for ripped jeans and stylish long blond hair to take over the McAllen Performing Arts Center stage. She'll be playing across 2 countries for her new 2023 album "Desamor y Despecho." Get your tickets now!