McAllen Performing Arts Center | McAllen, Texas
Are you looking for a memorable show to take your kids this summer? Look no more, as one of the most exciting live events will come to venues near you. We are talking about the man in tight jeans and an orange bowtie who loves to talk about learning anything and everything under the sun. We are talking about the show Blippi, named after our favorite character with a childlike curiosity and energetic persona. Blippi is coming to McAllen Performing Arts Center this June 24, Saturday, to learn with his audiences through dancing and singing. Along with his special guest Meekah, Blippi will bring the excitement of the television show on stage, and it will be filled with things we all love about the show! So expect an abundance of monster trucks, excavators, and garbage trucks. Each show is unique to every city, so you know you are in for a memorable and unique show. Get your tickets now, prepare to shake those wiggles out, and dance your way to McAllen Performing Arts Center for this brand-new musical party!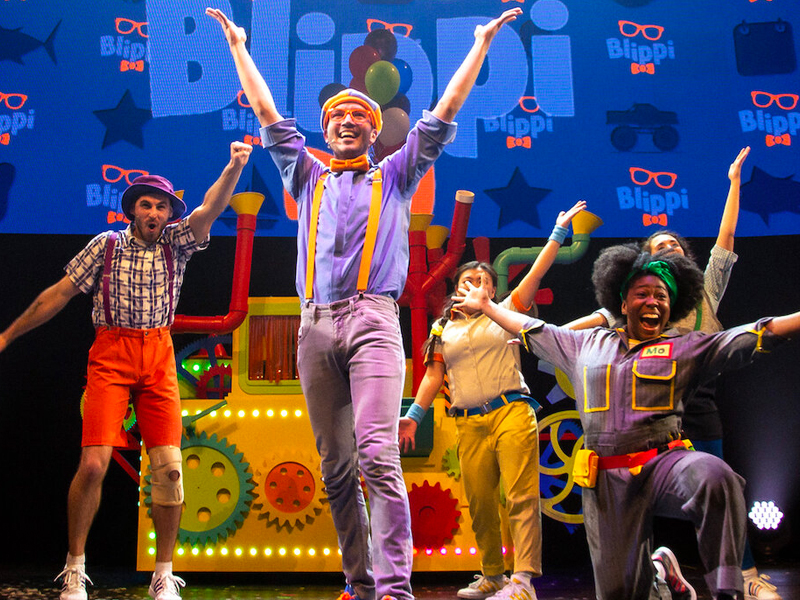 Blippi is an educational program perfect for children and the young at heart. If you have a toddler who you have to entertain with age-appropriate media, chances are you have seen this program on video streaming sites such as Youtube. Unlike other children's programs, Blippi shows children real animals, places, and objects, accurately introducing them to new knowledge. With Blippi as the guide, children are toured and presented with curiosity-quenching things like different species of animals, zoos, vehicles, space, and so much more, all the while teaching them the basics of numbers, colors, shapes, and more.
Blippi was created by Stevin John in 2014. He also originated the role of Blippi. The show's first episode was posted on Youtube and has grown on the streaming site ever since. A true success story, mainly because only John worked to keep the show running. It was a one-person venture, but he posted an episode every two days. Throughout the years, Blippi became a staple of parents who wanted to balance their children's cartoon consumption by showing them how the real things work. From one channel focusing on the TV show premise, it branched to several media with specific themes like songs, sign language, toys, Blippi Wonders (an animated web-series version), and dubbed episodes for international audiences. Its broad reach led to it having multiple dubbed versions, including Spanish, French, Portuguese, German, Italian, Hebrew, Arabic, Swedish, Danish, and Polish.
In 2020, Blippi was transferred to Moonbug Entertainment, a British media company. Soon after, John let go of the role and was replaced by Clayton Grimm. Also, a new character named Meekah joined the team. The beloved guy who wears orange suspenders lives on.
Apart from the mentioned channels, Blippi also has a stage musical version named Blippi the Musical. The live show is currently on tour in North America. Another ongoing touring show of the children's program is Blippi: The Wonderful World Tour, which will bring Blippi and Meekah to many cities nationwide.
Join Blippi on a day of dancing, singing, and learning! Blippi will live at the McAllen Performing Arts Center on Saturday, June 24. bring your children to this show, and it is sure that they will be delighted!