McAllen Performing Arts Center | McAllen, Texas
In classic Bluey style, this years all new stage production of the award winning children's tv show gets off to a cheeky, fun and energetic start, dad wants to relax but the girls have other ideas! This hilarious fun-for-all live puppetry show radiates all of the brilliant energy from the show into a live action version, with fun special effects, bubbles, lighting and new music and writing — a 40min run of your littlest peoples best interests!
Bluey's Big Play comes to McAllen, TX to play at the stunning arena…..McAllen Performing Arts Center on Wednesday 24th May 2023, this springs must see family show! For tickets to this highly anticipated performance, go to the 'get tickets' button now, secure yours right away!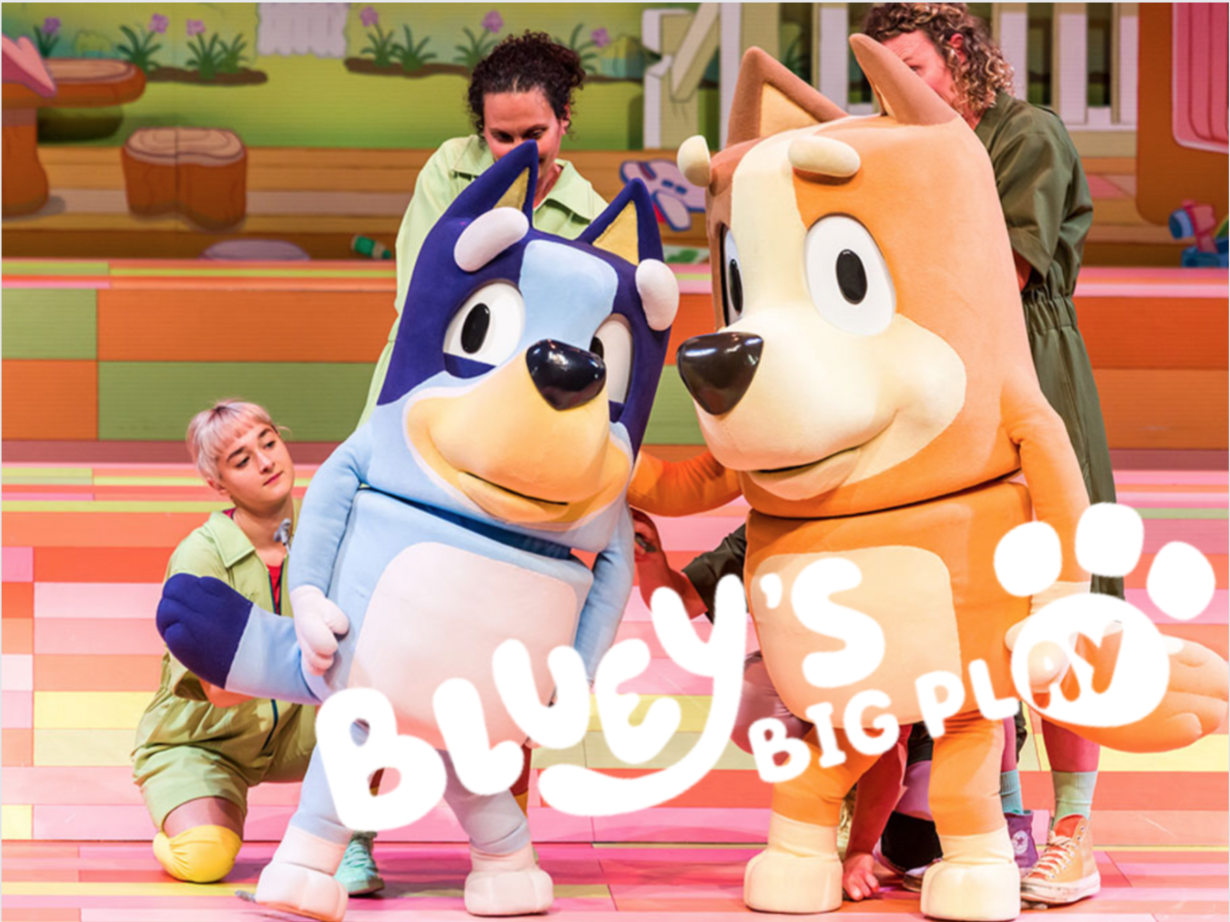 A heartwarming, hilarious, innovative stage adaption of popular kids tv show Bluey's big play is touring the US for May 2023. Bluey's Big Play features life size puppets of the characters with a brand new 40min long script — lengthy in contrast to the usual 6-7mins episodes — written by the shows creator Joe Brumm with new cheerful music by joff bush.
The production will be wrought with bright colours, fun effects, bubbles, lights, music and dance…little ones will want for nothing more and be fully engaged in the spectacular that is their favourite show….In real life! The award winning programme has attracted millions of fans all over the world, with bot parents and kids able to enjoy the light hearted lessons and messages concluded through the short story lines — a very bearable and actually engaging programme for parents to enjoy!
Bluey has won Emmies and received countless reviews for its alternative insight into childhood, parenting and life lessons, the stage show doesn't stray from the narrative with parents and kids reviewing it highly as ever, a truly memorable and exciting experience for all..the whole family leaving with ear to ear grins!
Bluey's big play will come to McAllen Performing Arts Center on Wednesday 24th May 2023 on the McAllen, TX leg of this spring and summers US tour. Tickets to the family show are now available and you can purchase yours right here, just scroll to the 'get tickets' link to secure yours today!