McAllen Performing Arts Center | McAllen, Texas
Are you down for another rib-tickling show from the "most irreverent clown in all of Latin America?" If you're nodding your head answering that question, then you should head to McAllen Performing Arts Center this Saturday, June 18, to witness the crazy and hilarious comedy of the one and only Brincos Dieras. The stand-up comedian, who is known for his signature clown costume, and his unique brand of humor, will surely take all your stress away as he delivers his stage antics that are uniquely his. Grab your tickets now and prepare to be floored by Brincos Dieras' frank yet funny punchlines. Click the "Get Tickets" link to secure your tickets.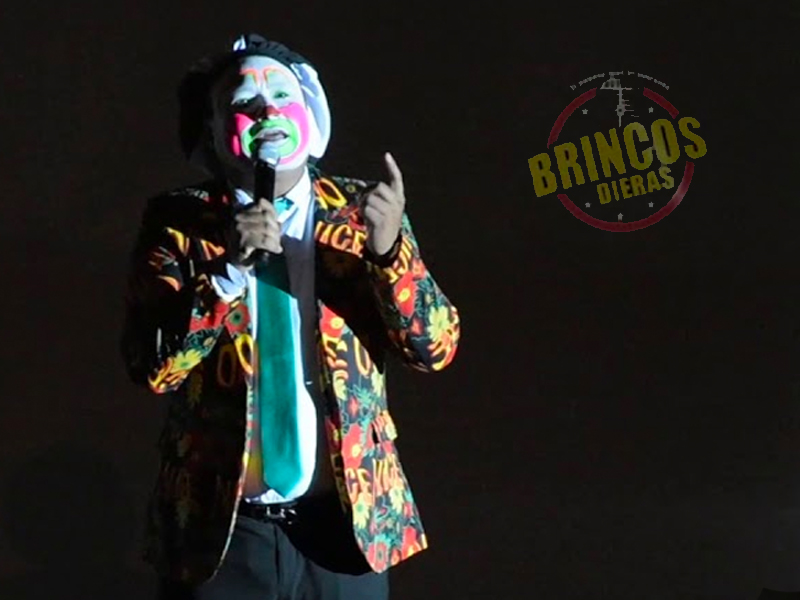 Dubbed the number 1 clown in Latin America, Brincos Dieras is the stage name of the stand-up comic Roberto Carlos. He hails from El Paso, Texas, and has been on the stand-up comedy circuit for quite some time. He usually performs in the United States and Mexico and is known to deliver his comedy act in Spanish. He is notable for his signature clown costume, complete with makeup and a flamboyant suit.
Over the years, he has become an international sensation in Latin American countries because of his irreverent comedic acts. Instantly recognizable for his signature look and larger-than-life persona, he has become a compelling figure in the world of Latin comedy. He has performed alongside big names in the industry like Jose Luis Zaga and showed off his mastery in different comedy festivals and tours like his "Se Los Cargo El Payaso 2021 Tour." This year, he is back on the road for another series of shows, and he will be performing this June 18 at the McAllen Performing Arts Center in McAllen, Texas. Tickets are now on sale, and you can grab yours by clicking the "Get Tickets" button.