McAllen Performing Arts Center | Mcallen, Texas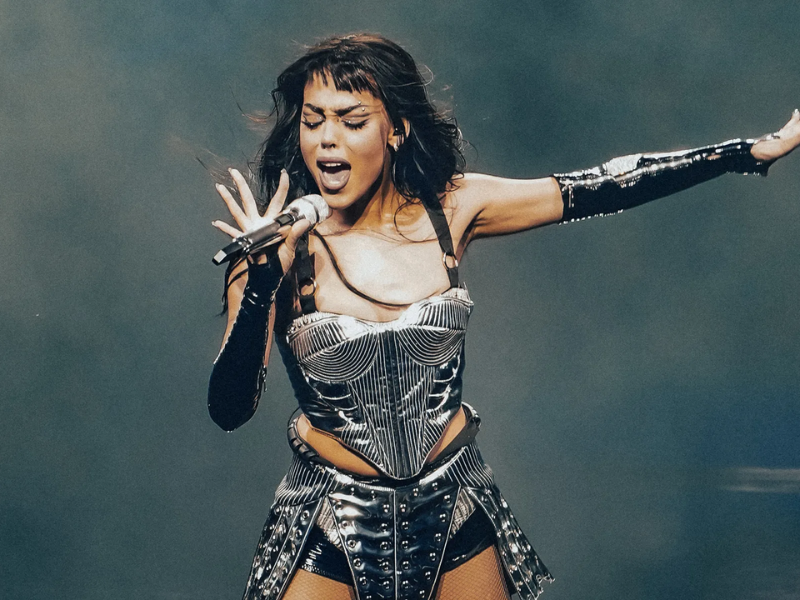 It's finally happening! Danna Paola's long-anticipated XT4S1S Tour USA is here, and it's coming to you LIVE at the McAllen Performing Arts Center on September 24! Bob your head and move to the groove of the Latin Grammy nominee's greatest hits, such as "Mala fama," the tour's titular "XT4S1S," and this year's showstopper "1Trago." Danna Paolas's sugary voice, paired with spicy Latin pop, electronic tunes, and thoughtful lyrics, will let you know you're witnessing an icon destined for even greater heights in pop music history. Blazing through her first US headlining tour, the international singer-songwriter is set for 10 stops of 90-minute shows, including here at the McAllen Performing Arts Center, Texas. This theatrical indoor venue features the latest acoustic technology for the best possible partying experience with the fiery star! Buy tickets now to see Danna Paola burn the McAllen Performing Arts Center to the ground.
This Fall 2023, Live Nation is thrilled to present Danna Paola's XT4S1S Tour USA LIVE at the McAllen Performing Arts Center on September 24! Grab your friends and welcome the sizzlingly sweet star on her first-ever US headlining tour.
"I can't be happier and more excited about this news. Bringing my music live for the first time to the US is a dream come true, and it is a very big door for me at this time of my career."
Hot off the road from a successful 20-concert trip in Mexico, the singer-actress lights a path through 10 cities across the United States for a new round of 90-minute shows. This pitstop at McAllen, Texas, invites fans to dance with Paola at the acoustically refined and theatrically atmospheric McAllen Performing Arts Center.
Despite her youth, the Latin Grammy nominee is already a twenty-year veteran in the music biz, with two album releases before age 10. She's also widely known as a talented child actor, clinching a role as Elphaba in the first Spanish production of Wicked the Musical.
Pop ballad sugar, electronic spice, and everything nice! Mix 'em all up, and you get Danna Paola's unique blend of party music. Listen to her candied voice wax poetic in rhymes teeming with introspective lyric work. Sing and shake your body along to smoldering songs such as "Mala Fama," "Idiota," and the Spotify record breaker "1Trago." Sporting countless wins in the Kids Choice, MTV, Premios Juventud, and other international awards, Danna Paola will show you an undeniable pop star legend-in-the-making.
Here's the setlist from one of her earlier XT4S1S concerts this year for a possible sneak peek:
"Mía"
"Valientes"
"Mala fama"
"Noche de sexo / Cachito"
"TQ y ya"
"El primer día sin ti"
"Oye Pablo"
"Nada (Cali y El Dandee cover)"
"Sodio"
"1trago"
"Calla tú"
"Agüita"
"XT4S1S"
Paola, in an interview last May, talked about "XT4S1S," the tour's eponymous viral hit.
"It's super electronic pop. I'm playing with house music, techno, R&B, funk, and bringing those mixes of experimental pop into Spanish. I'm in this rebel moment where I'm not going to follow the rules. It's refreshing to reinvent myself, to be reborn, and I'm more sure about what I want to do than ever before."
Be there for the hottest career milestone in recent pop music times! Book your tickets now and see Danna Paola LIVE at the McAllen Performing Arts Center, Texas, on Sunday, September 24, 2023.