McAllen Performing Arts Center | Mcallen, Texas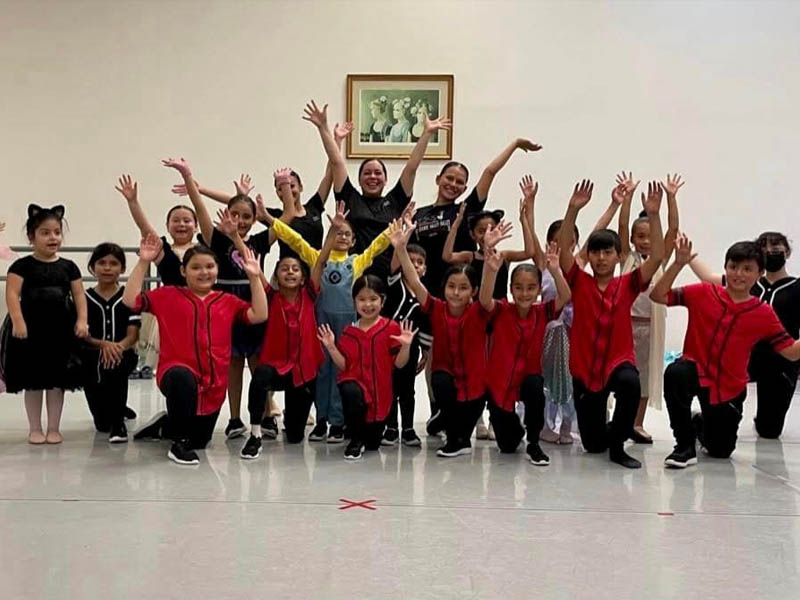 Experience a year-ending sensation this winter as the talented young dancers from Deborah Case Dance Academy deliver another groundbreaking performance this 2023! Following the amazing spring presentation, the Winter Recital will feature a groundbreaking dance extravaganza featuring the most promising talents of McAllen, Texas! There's no better way to enjoy a weekend than spending time with your family and seeing your talents flourish as a dancer on the big stage! You can catch these enchanting numbers on Saturday, 9th December 2023! The Deborah Case Dance Academy Winter Recital will light up the McAllen Performing Arts Center with outstanding performances in ballet, hip-hop, contemporary, and more! See these amazing ensembles showcase their talents and charming costumes! The performers have practiced for months and prepared endlessly for this highly-anticipated recital! So hurry, score your tickets now, and show your support for the fantastic dancers of Deborah Case Dance Academy!
McAllen's premier dance school for your dancers, Deborah Case Dance Academy, delivers an annual winter recital to the art, music, and dance-loving folks of the city. This 2023, they have prepared a groundbreaking and heartwarming plethora of performances for the much-awaited year-ending spectacle! This upcoming dance extravaganza is set to feature all the young talents from the school. With styles ranging from ballet to hip-hop, contemporary, jazz, and more, dancers from three years and up will deliver outstanding choreographies and showcase their fantastic skills.
Founded by distinguished ballet dancer Deborah Case, the dance academy is one of McAllen's most trusted and esteemed dance schools in the city. Case is an accomplished dancer who is a certified Vaganova Syllabus teacher for Bolshoi Ballet Academy in Moscow. Case's contribution to the arts in the city of McAllen was also recognized by the Rio Grande Valley Hispanic Chamber of Commerce. They had awarded her the Woman of Distinction in Arts and Entertainment.
Deborah Case founded her school to provide young dancers a safe space to learn dancing and the arts. Her training programs are designed to teach dance and develop physical, emotional, and intellectual competence. Her goal has always been to bring her students from the studio and into the big stage. Deborah Case Dance Academy has an excellent track record in placing students into exclusive dance programs, prestigious dance companies, and scholarships.
The Winter Recital attendees can look forward to a great Saturday out as Deborah Case Dance Academy makes its phenomenal return to the McAllen Performing Arts Center. The 1,800-capacity theater is equipped with state-of-the-art sound and light technology and plush seating. The venue also has complete facilities, providing your family with the utmost entertainment experience. Previous guests have praised the theater for providing a cool ambiance and modernized design. They've also lauded the theater's staff for being friendly and providing great customer service. Lastly, its great location and ample parking ensure visitors have a fuss-free trip.
Catch the talented dancers of Deborah Case Dance Academy as they deliver the sensational Winter Recital at the McAllen Performing Arts Center on Saturday, 9th December 2023! Tickets are now available through the Get Tickets link!