McAllen Performing Arts Center | Mcallen, Texas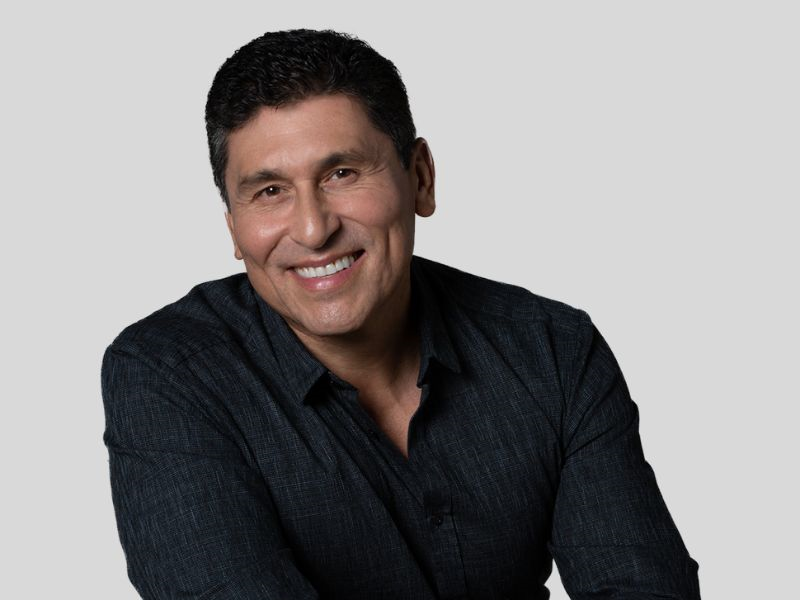 This year the renowned and 'happiness' spreading surgeon, Dr. Cesar Lozano is touring across the United States. He will be visiting over 35 cities with his latest conference and spreading his famously relevant and applicable advice, tips from experts and 'thug phrases' to help everyone live a happier, fuller life. And your chance to be a part of his tour is here! On Thursday the 5th of October 2023 he will be presenting his 'Como Tartar Con Gente Dificil' conference at the McAllen Performing Arts Center and, today is your day, as tickets are currently available to purchase. With a variety of seats and prices available to book, you can make your experience of Dr. Lozano as good as his advice! So, don't hang around and book your tickets today to spend an amazing time with the doctor who can help you change your life at the McAllen Performing Arts Center on 10/05/2023.
Dr. Cesar Lozano began his work experience in the medical field as a volunteer doctor for Cáritas de Monterrey medical clinics, giving him the perfect first-hand experience of the realities of life for a lot of people. Since his first experience as a doctor, he has achieved his master's degree in public health, become a Surgeon and Obstetrician, founded and was head of the Coordination of Medical Services, become a nation-wide tv sensation and streams videos of conferences, advice and tips to evolve and better your life, written a numerous number of successful, popular self-help guides and become the most-in-demand Spanish speaking public speaker. He has coined phrases that speak to masses of people, making him a go-to person with words that are kind, deep and helpful. His now very famous 'bully phrases', also known as his 'thug phrases', are such a hit with people that he has released them in a new book, 'Las Frases Matonas de Cesar Lozano' ('The Bully Phrases of Cesar Lozano') and with his personal eloquence, grace and humour he motivates readers to kill pessimism and gain emotional freedom. As well as the recent release of his latest book, Dr. Cesar Lozano is thrilled to be travelling to over 35 cities in the US and spreading his knowledge and warmth to the Hispanic and Spanish speaking communities with his conference, 'Como Tartar Con Gente Dificil' ('Dealing With Difficult People'). He will discuss strategies that are applicable in real, everyday life, in dealing with difficult people and how to conquer difficult circumstances. With his personal, unique way of approaching and relating to his audiences, as well as giving them some laughs and chuckles, he is the doctor that makes lectures fun! So, before all tickets are snapped up, book yours now and spend the evening with the doctor that can help you give yourself a better life and some laughs. The venue to be at is the McAllen Performing Arts Center on the 5th of October 2023, where Dr. Cesar will give you the best advice on, 'Como Tartar Con Gente Dificil', for his 2023 tour.