McAllen Performing Arts Center | McAllen, Texas
Get ready for a sensational stand-up show this spring brought to you by the dark horse of comedy, Felipe Esparza! The phenomenal comedian from Sinaloa, Mexico, famously won the reality competition series, The Last Comic Standing in 2010. Today, he's one of the fastest-rising stars in stand-up comedy! This 2023, Felipe Esparza is embarking on a much-awaited outing titled The Big Foo Tour! This trek will cover numerous cities, including a coveted stop in McAllen, Texas! On Saturday, 22nd April 2023, Felipe Esparza is set to deliver his brand new material at the McAllen Performing Arts Center! The performance will showcase Esparza's American-style bits, bringing Latin Americans to tears with non-stop laughter! If you're a stand-up comedy fan, this is your chance to see the incredible Felipe Esparza at the McAllen Performing Arts Theater!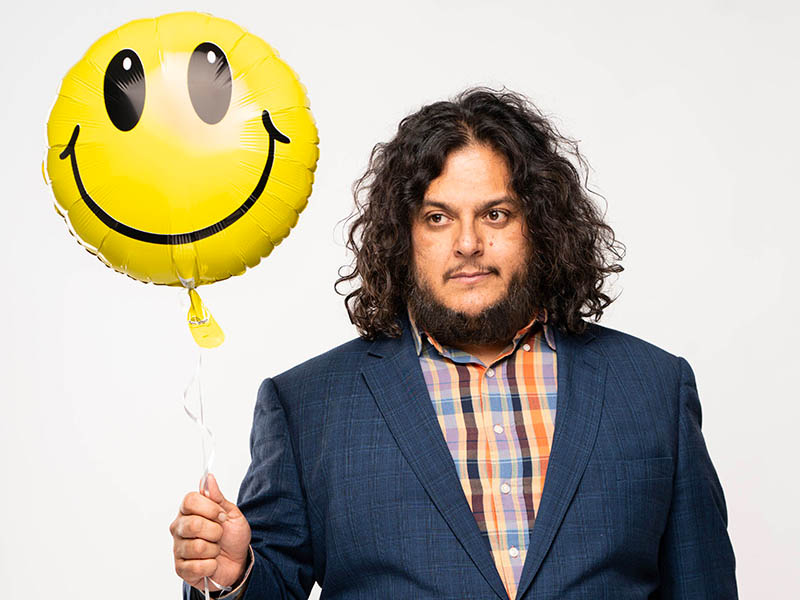 Felipe Esparza is a Mexican-born comedian who was raised in East Los Angeles, California. In 1994, he began performing stand-up after a brief rehab stint. Esparza has always been open about his experiences. His material consists of finding humor in complex situations. After performing stand-up in local clubs, he joined the reality comedy competition series Last Comic Standing in 2010 and won. Since this incredible big break, Esparza has been on a roll. In 2012, he released his first stand-up comedy special with Showtime, titled They're Not Gonna Laugh at You. A few years later, he released a follow-up special, Translate This, aired through HBO. In 2020, Esparza released the critically-acclaimed Netflix comedy special in two languages, Bad Decisions, and Malas Decisiones. This was the time that the giant network dropped an original comedy in two languages.
During an interview, Esparza mentioned that he aims to bring the East LA culture to Latin America. He also wants to bring the American style of stand-up comedy to his community. "I know they have their style of stand-up comedy, but it's different the way we do it here [Los Angeles]." Esparza, who performs stand-up in Spanish and English, found that most of his audiences were American. So he traveled to Mexico and performed stand-up in Tijuana to hone his Spanish act. This tedious process paid off since he's currently the only act to have a Netflix Comedy Special in two languages.
Catch Felipe Esparza as he delivers his stand-up comedy act at the McAllen Performing Arts Center! Tickets are now available!