McAllen Performing Arts Center | Mcallen, Texas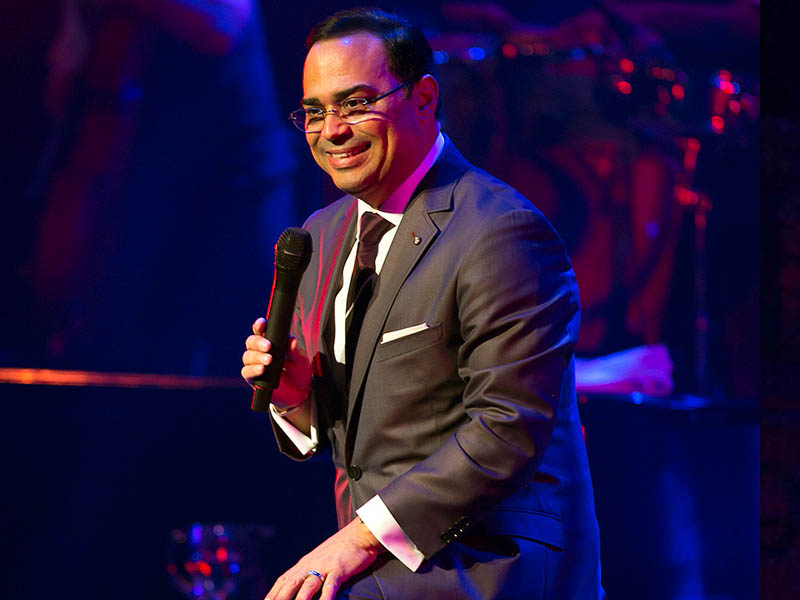 This summer, celebrate your love for Latin music staples by enjoying a great night out with none other than Gilberto Santa Rosa! The sensational performer is bringing his highly acclaimed Autentico Tour to McAllen, and it's set to showcase the Puerto Rican superstar's numerous iconic hits! The incredible bandleader and singer-songwriter have been responsible for countless salsa and bolero hits, including "Conteo Regresiveo," "El Ultimo Adios," "Conciencia," and many more! This summer, he brings these amazing fan favorites along with his outstanding band to the McAllen Performing Arts Center! Fans can look forward to an incredibly high-energy set as Santa Tosa and his phenomenal banda light up the iconic concert hall on Sunday, 30th June 2024! The Grammy and six-time Latin Grammy Award-winning artist promises nothing but captivating music! So, better hurry and score tickets now to catch the Latin superstar at the McAllen Performing Arts Center! Tickets can now be booked through the Get Tickets link!
He's known as El Caballero de la Salsa (The Gentleman of Salsa). Gilberto Santa Rosa does music with incredible style and passion. The impeccable bandleader has been making hits since 1986, and almost four decades later, he continues to spread his high-energy performances across the world. During the '80s, Santa Rosa released numerous iconic hits, including "De Amor y Salsa," "Good Vibrations," "Vivir sin ella," and "Perspective." His stark reputation earned him to be the first sals performer to ever perform at the prestigious Carnegie Hall Theater in New York City. By 1990, Santa Rosa earned his first Billboard Award. Throughout the rest of the '90s, his fame has spread across the world, even reaching as far as Japan.
By the 2000s, Santa Rosa continued to achieve incredible commercial success. He received numerous gold and platinum certifications in the U.S. and his single, "Conteo regresivo," achieved a sixteen-week streak as number 1 on Billboard's Tropical chart. In fact, Santa Rosa currently holds the record for most number 1 albums on Billboard's Tropical Albums chart. In 2002, he earned an ASCAP Latin Heritage Award and a Lo Nuestro Award. In 2008, he received a star on New Jersey's Union City Walk of Fame. Three years ago, Santa Rosa was presented with the Latin Grammy Lifetime Achievement Award.
Gilberto Santa Rosa's incredible career has resulted in over twenty albums released in a span of four decades. His latest effort, Debut y Segunda Tanda, was released in 2022. That same year, he embarked on the highly successful Caminalo Tour, which sent him to numerous countries, including the U.S., Colombia, Panam, Chile, Germany, France, and many more.
This 2024, fans can look forward to Gilberto Santa Rosa as he performs his career-spanning hits at the Autentico Tour! Lucky fans in McAllen can anticipate an outstanding evening of high-energy salsa and bolero hits as Santa Rosa takes over the McAllen Performing Arts Center. The state-of-the-art theater is the perfect destination to host incredible Latin music. The venue has an impressive reputation for hosting different types of music. It is truly a cultural hub for music and arts fans in South Texas!
Hurry and secure your tickets now to catch Gilberto Santa Rosa at the McAllen Performing Arts Center on Sunday, 30th June 2024! Tickets are now up for grabs through the Get Tickets link!