McAllen Performing Arts Center | McAllen, Texas
Are you ready for a night of exhilarating Tejano and Norteño music from one of America's most influential bands? Vayamos y veamos (come and see) the hit-makers Intocable this Saturday, November 26, 2022, at the McAllen Performing Arts Center, Texas. The "untouchable" band composed of Ricky, Rene, Sergio, Johnny, Alejandro, and Felix, collectively known as Intocable, will perform classic and contemporary tunes that will surely make this side of The Lone Star State a haven of authentic Tejano music. So regardless of whether you speak Spanish, this show is for you. Let the skilled instrumentations, melodious voices, and sheer talent of this Latin Grammy award-winning group take your concert experience to a whole new level. Secure your tickets now and be sure to find the best seats in the house as Intocable will make Texas hotter with their authentic music.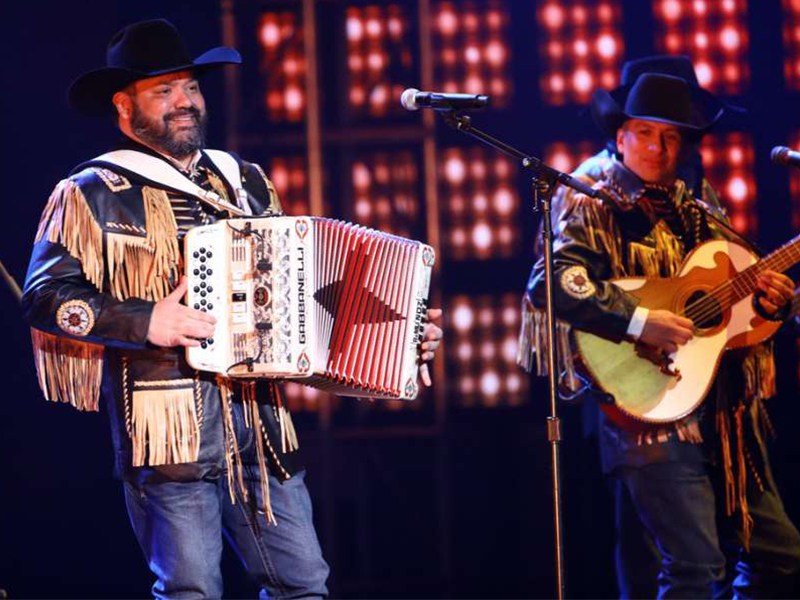 Intocable is a Mexican-Texan band that is composed of Ricardo Javier "Ricky" Muñoz (Lead Vocalist, Accordion), René Orlando Martínez (Drums, Chorus), Sergio Serna (Percussion), Johnny Lee Rosas (Second Vocals, Bajo Sexto), Alejandro Gulmar (Bajo Sexto), and Felix Salinas (Bass). The band is famous not only in Mexico but also in the United States. Thanks to the authentic, unique, and extraordinary style of music which expertly fuses Tejano conjunto music, Norteño folk rhythms, pop ballads, and rock.
Now, they are considered pioneers in the Tex-Mex scene for their rigid Tejano/Norteño fusion that became the blueprint for dozens of Tex-Mex groups following their footsteps. However, their style of romantic, hooky melodies, tight instrumentation, and vocal harmony sets them apart from a number of Tejano bands. Thus, the boys remained on top of their game despite several personal ups and down's the band had to go through over twenty-five years of their prolific career.
With #1 hits such as "Robarte un Beso," "Prometí," "Te Amo (Para Siempre)," "Culpable Fui (Culpable Soy)," their latest "Tu Ausencia," as well as fan favorites like "Dame Un Besito," "Eres Mi Droga," Enséñame a Olvidarte," "Sueña," "Contra Viento y Marea," "Llueve," "Arrepiéntete," among others, Intocable has earned countless awards and nominations from reputable award-giving bodies. The most notable is the band's victory in Grammy's several categories, such as Latin Grammy Award for Best Norteño Album in 2005 and 2013. These alone are reasons enough to see the band live and get enthralled by their unique music.
So if you want to see the band live in Texas this November, make sure to reserve your tickets as early as today to get the best seats in McAllen Performing Arts Center. Seeing these gentlemen perform is one thing, but seeing them perform up close will take your concert experience to a whole new level! Book those front row seats and see you there!