McAllen Performing Arts Center | Mcallen, Texas
EVENT POSTPONED (date TBA). Hold on to your tickets! They will be valid for the new date once announced.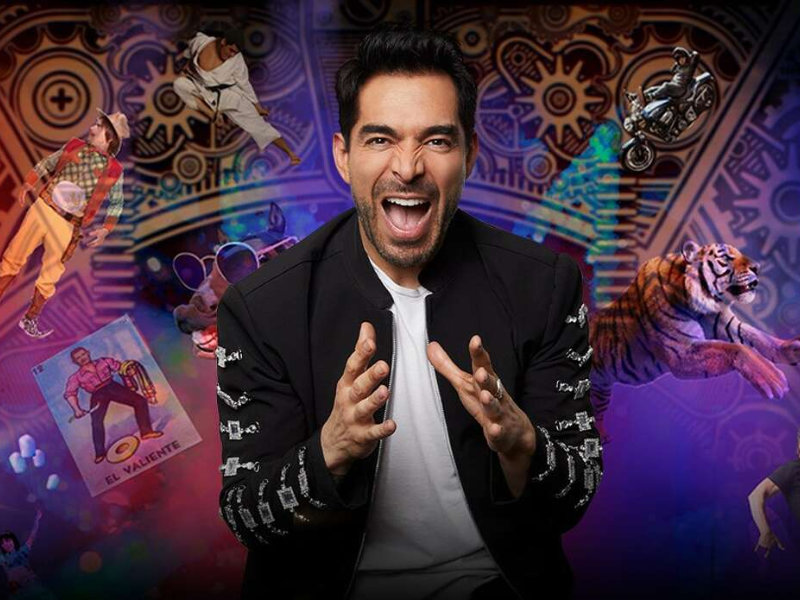 Yooooo!!! Peep this out: We've got one of Mexico's hottest talents hittin' up North America for a thrillfest of a tour. Yupuupppp!!!! Omar Chaparro is doing show in 11 cities for a one helluva ride of the most insanely funny comedy you've ever witnessed, and it's called the "SOY OMAR CHAPARRO TOUR." The dude is kickin' things off at the Bayou Music Center in Houston, TX on Sept 8 and visiting major locations such as Cali, Georgia, and Denver, before wrapping things up at the San Jose Center for the Performing Arts on Oct 14th. His second show, and probably the BEST ONE to check out, is this one at the McAllen Performing Arts Center in Texas on Saturday, September 16, 2023, and guess what???? We've got tix for sale right here and now, but you've gotta act fast as heat this hot don't wait around for anyone. To secure your seat, just click the "GET TICKETS" button located above, and you'll be all set.
Omar Chaparro is pretty much one of Mexico's most hilarious exports, and this current tour will see him bringing his signature style of wit and outrageous comedy to the stage. The man has been performing for over 20 years now and has become a true household name, and the best part is that North Americans will get to witness him perform live.
His abilities range from actor, singer, TV host, to comedian, making him the Mexican Swiss Army Knife of entertainment. He never fails to deliver a fantastic evening, and all the fans know this, making the tour extremely likely to sell out, but we've got passes right here for sale, so don't stress.
In his native Maxico, Chaparro is the go to man for hosting TV shows, having already successfully hosted "Sabadazo," "¡Nailed it! México," as well as his recent stint on the fourth season of "¿Quién es la máscara?" but he is probably best known for the Mexican television show, "La Fea Más Bella."
As an actor, he has played several different roles since way back in 2004, when he first acted as "Chuy" in "Puños Rosas." More recent work includes playing Sebastian in "Detective Pikachu" from the Pokémon franchise and in the romcom "¿Y cómo es él?" Now in his 50s, Chaparro shows no signs of slowing down and just gets better and better.
From his performance on the tour you can expect to witness his brutal honesty from his social commentary, razor sharp wit and off course lots crowd interaction. People absolutely love him and you will too weather you're a seasoned fan or brand new to his work. So if you are looking for a night full of laughs and insight then you need not look any further than this event.
His ability to transition between roles is outstanding, making him a versatile entertainer. Seeing him perform live is a real treat, and that's why you've gotta get yourself to the McAllen Performing Arts Center for the show, so be sure to grab your passes before it is too late.