McAllen Performing Arts Center | McAllen, Texas
Paws up! In a city where a precious doggo was dognapped by Mayor Humdinger, the kiddos are invited to team up with a team of brave canines set to save the day! As PAW Patrol makes rounds across the country, it's time to take your little heroes to McAllen Performing Arts Center as PAW Patrol Live! "Heroes Unite" hits the stage on Sunday, November 12th of 2023. Unleashing the hero in every soul, this is the kid's chance to experience saving the day! Exploring the world in search of Robo Dog, the PAW Patrol spectacular is definitely a chance for the whole family to bond and have fun. As chaos looms around the streets, nothing can stop a team of gritty pups and brave kids from lending a hand. Now, we're calling all supportive parents to join the team and send your little heroes to raise their paws in unity. It's time to patrol, book those tickets now!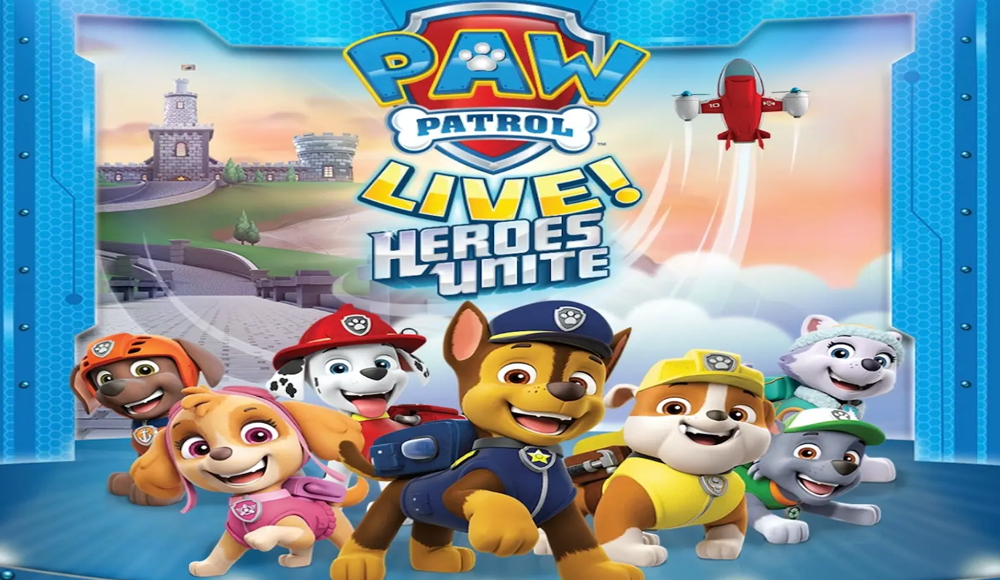 One of Nicelodeon's family-favorite preschool shows is on a roll! Staging successful live tours, "RACE TO THE RESCUE" and "THE GREAT PIRATE ADVENTURE", PAW Patrol Live! is raising its paws with a new spectacular, "HEROES UNITE". With a dognapped Robo pup and a slew of cloned Robo Dogs looming the streets, the brave pups are tasked to rescue the missing Robo Dog and catch every clone, journeying across the world. With world peace at stake, the pups need a helping hand.
Now, they're asking for your little heroes' help. "When the going gets "ruff," lending a paw makes you the ultimate top hero!" Paw Patrol's website shares about the show. Joining forces with Chase, Everest, Marshall, Rocky, Ryder, Skye, and the whole gang, the little ones are in good hands. Embarking on an adventure of a lifetime as newly-hailed heroes, saving the day couldn't be more fun with a lot of singing, dancing, laughing, and games along the way.
"Heroes Unite" was simply "PAW-awesome," Markos Papadatos wrote in a review from Digital Journal. It was engaging, entertaining, and enlightening. All of the actors was able to bring the animated series to life… "Heroes Unite" was a great deal of fun for kids and their families."
Promising an interactive show where all audiences become heroes unleashed, Paw Patrol's newest spectacular features amazing and creative visual effects matched by its empowering script that definitely brings the show to life. It definitely gives justice to its original animated series!
Although it's specially crafted for the kids, parents will find themselves singing and chanting along to its astounding musical score. The whole family's definitely 'gonna sing and dance along right at your very seats. Pressed for time, we bet you'll be holding your breath as the whole stage attempts to make it back to "Adventure Bay" amidst a bunch of obstacles knocked down with singing, dancing, and the pups' strategic solving skills.
Amassing over 4.5 million attendees in over 40 countries, Paw Patrol Live! continues to stage theatrical productions that bring families closer through the power of music and animated characters brought to life in astounding productions.
Tickets are on sale. Don't miss out on 'HEROES UNITE' at McAllen Performing Arts Center by booking your tickets now!