McAllen Performing Arts Center | McAllen, Texas
An exciting adventure awaits you and your family this fall at the McAllen Performing Arts Center! The most beloved piglet, Peppa Pig, will conquer the stage with her family and friends! On Friday, 18th November 2022, the 60-minute stage adaptation of the TV series Peppa Pig will light up the iconic entertainment venue with the show's lovable and favorite characters, catchy music, and fantastic set design. If you and your kids love watching Peppa Pig, you'll surely have a great time watching Peppa Pig's Adventure at the McAllen Performing Arts Center! So hurry and grab your tickets to experience the best adventure!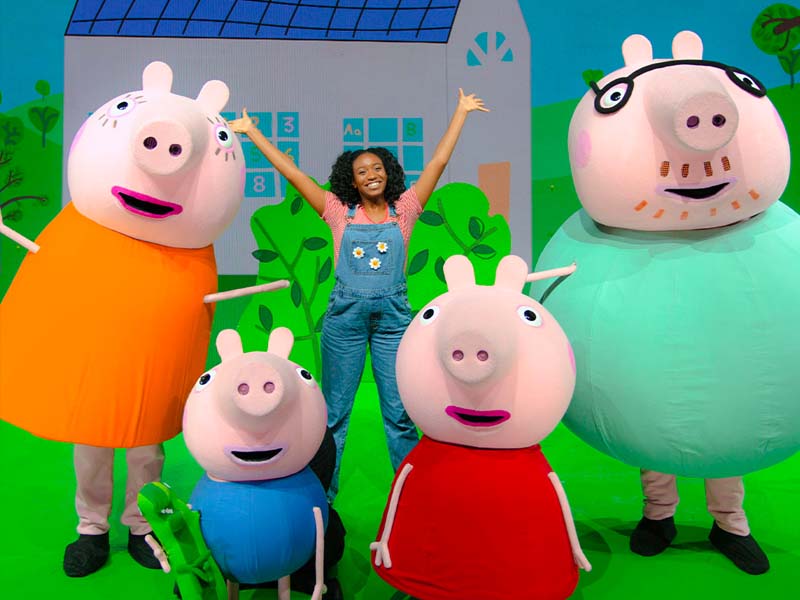 Everybody's favorite pig, Peppa Pig, goes on an adventure with her friends in this much-awaited stage adaptation. Peppa and her brother George go on a camping trip. The exciting escapade is also set to feature other beloved characters, such as Daddy Pig, Mommy Pig, Grandpa Pig, and Grandma Pig. Of course, the show will not be complete without the appearances of Peppa's best friends, Suzy Sheep, Pedro Pony, Danny Dog, Zoe Zebra, and more! This story will have excitement, new music, and plenty of surprises!
Peppa Pig is a top-rated animated series by Astley Baker Davies. The award-winning show features a little female Piglet who loves to explore and learn new things. She and her family, Mommy Pig, Daddy Pig, and George Pig, love to go on adventures. The show's premise revolves around everyday life with friends, going to the beach or the park. Sometimes, Peppa travels the world with her family and encounters quirky and friendly characters.
Since its premiere in 2004, the show has expanded to more than 180 countries and is now available in several languages. Peppa Pig has expanded to stage adaptations, video games, books, films, and even theme parks. The show has also earned numerous accolades, including winning Best Pre-School Animation three times and British Academy Children's Awards (BACA) four times. Meanwhile, the vocal actress for Peppa, Harley Bird, won Best Performer at BACA.
Catch Peppa Pig at the McAllen Performing Arts Center on Friday, 18th November 2022, by scoring your tickets now!