McAllen Performing Arts Center | Mcallen, Texas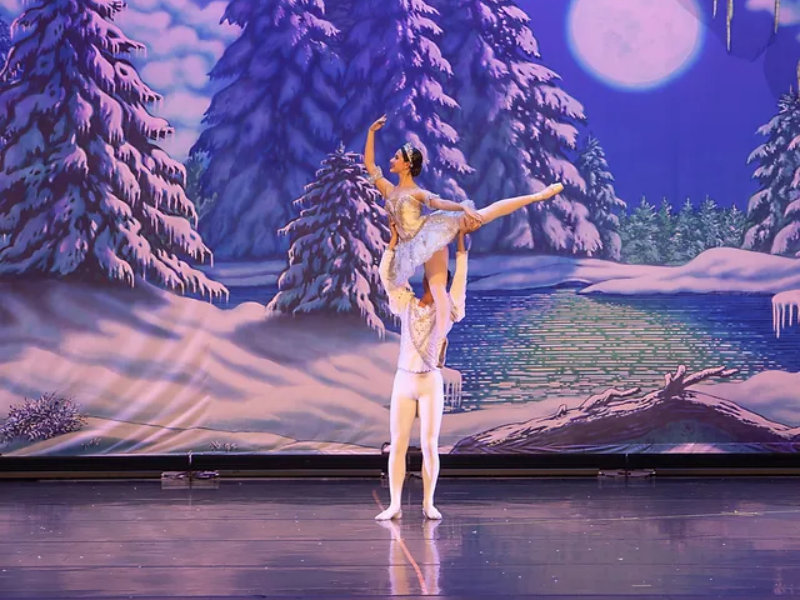 So when it comes to wholesome American traditions, none other than the Rio Grande Valley Ballet's The Nutcracker is more beloved. With the magic of watching the little 'uns perform their little hearts out dressed in dazzling costumes on an amazing set. Every year in conjunction with the Deborah Case Dance Academy around this time, they put on a performance that leaves audiences with a strong Christmas spirit that stays with them throughout the whole of December. This time, of course, will be no different, and you have to get yourself there to experience this wonderful holiday tradition. We've tickets for sale right here and now, and all you have to do is click on the "GET TICKETS button, which is up above and will take you through a safe and fast checkout process. So to avoid the disappointment of missing out, grab them while you still can.
Getting into the Christmas spirit this year, the Rio Grande Valley Ballet and Deborah Case Dance Academy, along with the McAllen Performing Arts Center, are gearing up for one helluva showing of the Nutcracker. It's gonna be one of the best events you get to all year and people have been waiting a very long time to enjoy it but lucky got you, it's just around the corner.
Deborah Case, who founded her academy, is responsible for the talent. She brings forth her wealth of experience and has created something truly breathtaking, but that shouldn't come as a surprise. She is multi-talented and teaches the Vaganova (Russian Method of Dance). She has even been awarded "Most Distinguished Woman in Art and Entertainment" by the Rio Grande Valley Chamber of Commerce.
The Rio Grande Valley has kept this Nutcracker performance a staple every year since 1972. Last year they celebrated their 50th anniversary and entertained 7500 kids every year, which brought their total to just under 400,000 people during that time. It goes without saying that this is one of the best events to attend during the holiday season.
You will get to witness some truly magical scenery, as the creative team behind this production is nothing short of amazing. The costumes and music too are brilliant too, and watching the whole show is a mesmerizing experience. It's not easy to dance, let alone do it with total control and in time with fast and slow music, yet these kids manage to do it with grace and poise. After all, these kids train for weeks and months to achieve such a high level of skill.
Attending this show will not disappoint; not only will you see many months of hard work come together, but you'll also get a heartwarming feeling, which is priceless. You've also got all the amazing facilities and amenities that the McAllen Performing Arts Center has to offer. So for another amazing experience with Clara and her magical Nutcracker, be sure to get yourself to this event before it is too late.