McAllen Performing Arts Center | Mcallen, Texas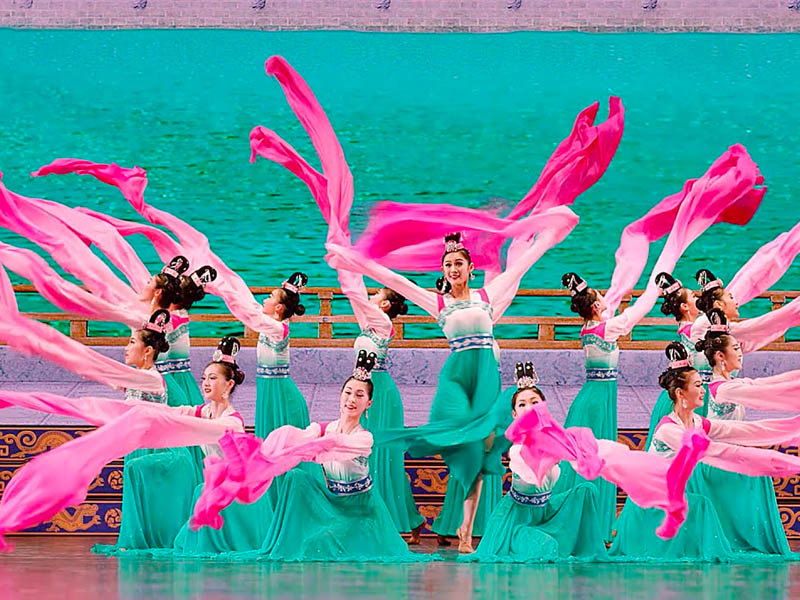 Ancient Chinese traditions and culture take center stage in Shen Yun Performing Arts' all-new series this 2024. The New York-based theater company has been at the forefront in delivering 5,000 years worth of Chinese history through the art of dance! This February, McAllen's most popular entertainment hub! The McAllen Performing Arts Center, known for its plethora of culture and art-rich showcases, will deliver another highly-anticipated Shen Yun Performing Arts dance and music extravaganza! On Saturday, 3rd February 2024, Shen Yun Performing Arts will make their way toward McAllen, Texas, for an exhilarating dance and music performance at the McAllen Performing Arts Center! Enjoy a variety of classical Chinese dances, vibrant costumes, and high flying stunts, loud thumping drummers, and more as Shen Yun tells the stories of their ancestors, myths, heroes, and folklore through the art of dance! They say seeing Shen Yun Performing Arts is an experience of a lifetime! So better score your tickets now before they're gone!
For over 15 years now, Shen Yun Performing Arts has been a major entertainment icon providing groundbreaking performances across the world. The New York-based dance company has made it their mission to showcase China's rich history spanning from the Tang Dynasty to the Qing Dynasty. This was a period when limitless creativity was utilized to create art, literature, dance, and stories. It was also a time when emperors and the people looked towards their deities for guidance and inspiration. The rich culture and immeasurable passion the Chinese artists had were almost lost in history due to China's modernization.
Thankfully, companies like Shen Yun are dedicated to bringing these traditions back to life through outstanding performances by incredibly talented dancers and musicians. The Shen Yun Performing Arts showcase incredible costumes, backdrops, and breathtaking scenic designs. The plethora of talented dancers come from different backgrounds and genres, ranging from classical Chinese dancers to martial arts experts, to ballet dancers, and more. These world-class performers will tell stories of legends, heroes, and emperors.
Every year, Shen Yun Performing Arts produces a new program. So if you've seen Shen Yun in the past, you should prepare yourself for a fantastic new ensemble and program. The stagecraft boasts of an animated backdrop that effectively expands and allows performers to move in and out of the stage. This patented design allows the backdrop to act as an extension of the dancers. Thanks to this incredible innovation, Shen Yun's performance can transport the audience all the way back to the glory and splendor of Ancient China.
Shen Yun's meticulous and massive production can only be accommodated by top-notched venues like the McAllen Performing Arts Center. The venue is known for its state-of-the-art concert hall with top-tier sound and light technology. The stage is equipped to handle Shen Yun's tremendous requirements. Meanwhile, audiences will have a great entertainment experience thanks to the venue's impressive facilities. The modern theater is located in the hustle and bustle of McAllen's shopping and restaurant district, so there's ample parking and plenty of things to do before and after the show.
Catch Shen Yun Performing Arts at the McAllen Performing Arts Center by grabbing your tickets now!