McAllen Performing Arts Center | McAllen, Texas
Do you miss the Beatles? Indeed, you do! There's no other band today that's quite like the Beatles. The legendary quartet that took the world by storm in the '60s changed the way people listen to music. Their legacy and influence are still being discussed and heard today. Those who were able to see them perform live back in the day are fortunate folks, but those born after the band has gone will have to settle for old footage and listen to their music. However, if you are keen on getting the next best thing, the Fab Four – the Ultimate Tribute – is here, and they are coming to the McAllen Performing Arts Center on Friday 6th May 2022!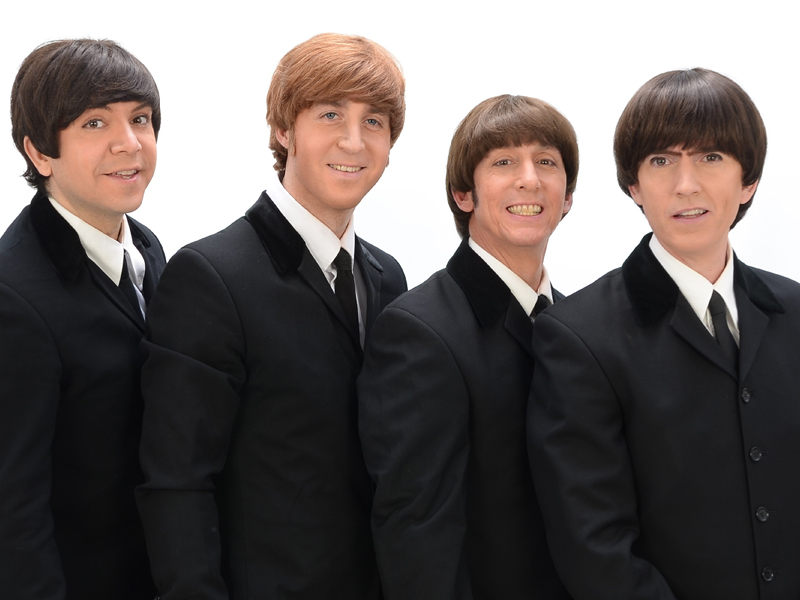 The Fab Four is a Beatles tribute band from California. Founded in 1997, the quartet composed of Ron Mcneil (John Lennon), Ardy Sarraf (Paul McCartney), Michael Amador (George Harrison), and Rolo Sandoval (Ringo Starr), travels across the U.S. and the world and performs the best of the Beatles. Aside from the core group of four members, the band also had recruited more band members as the second cast during their Las Vegas Residency from 2005 to 2008. Since 2019, the core members have consistently been Adam Hastings (Lennon), Joe Bologna (Starr), Sarraf (McCartney), and Gavin Pring (Harrison).
During the band's early days, they regularly performed in Fountain Valley at a venue called Music City. There were also often seen performing at Disneyland's Tomorrow Terrace in Anaheim, Scruffy O' Sheas in Marina Del Ray, and the Hop in Fuente Hills. The band has also performed in other countries, such as Hong Kong, Japan, Malaysia, the United Kingdom, Germany, Australia, and Mexico. The band has won four Emmy Awards for their PBS special: The Fab Four – The Ultimate Tribute. The show was filmed at Pechanga Resort & Casino.
See this incredible tribute band perform the Beatles' biggest hits and fan favorites! The band is currently on tour and stopping by more than 20 cities! Lucky for McAllen Beatles fans, they're stopping by on Friday 6th May 2022! Tickets are now available for purchase!