McAllen Performing Arts Center | McAllen, Texas
If watching massive dance crews is your thing, you should check out one of the hottest dance groups to ever go viral! For the past few years, the Royal Family Dance Crew, hailing from New Zealand, has graced your favorite pop music videos and televised live performances! From Justin Bieber to Rihanna to J.Lo, they are the dance crew responsible for making every performance epic! The Royal Family Dance Crew is embarking on a North American tour this summer! This series of shows, titled Skulls and Crowns, will deliver some incredible choreographies created by founder and award-winning choreographer Parris Goebel! On Tuesday, 1st August 2023, the award-winning dance crew will make their way toward McAllen Performing Arts Center! Fans can look forward to viral choreographies, never-before-seen sets, and more! If you love highly-energetic synchronized dance crews, you should hurry and secure your tickets now before it's too late!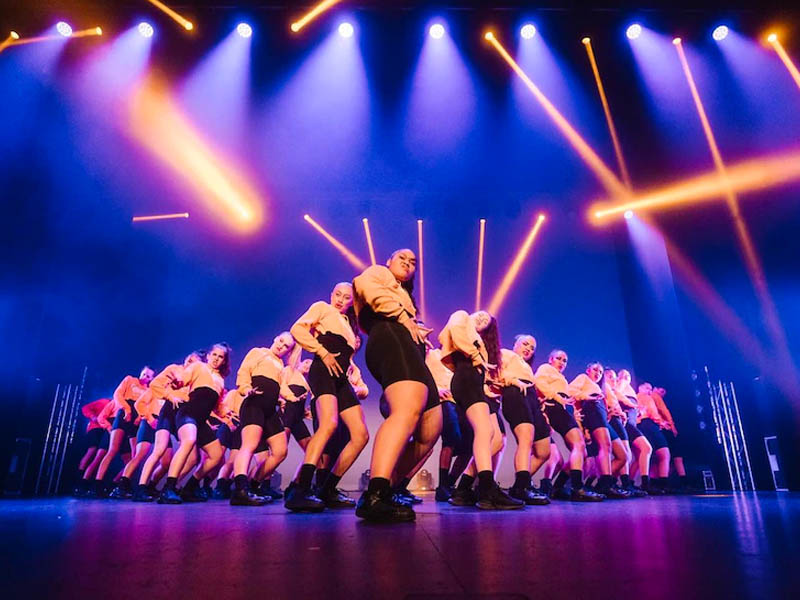 The Royal Family Dance Crew is a dance company founded by New Zealand-based choreographer Parris Goebel. The hip-hop dance group had consistently joined various dance competitions around the world and had won multiple awards, including three Golds and one Silver from the World Hip-Hop Dance Championships. In 2011, a smaller sector of the Royal Family, the ReQuest Dance Crew, competed at America's Best Dance Crew Season 6. This was the group's second time to be featured in an American show. That same year, the crew performed alongside Jennifer Lopez for her performance at the American Idol Season 11 finale.
In 2012, Geobel was hired by Jennifer Lopez to choreograph her Dance Again World Tour, followed by a gig performing at the Cirque du Soleel's Michael Jackson: One. The Royal Family Dance Crew performed with Goboel in Dancing with the Stars Season 15 that same year. In 2015, the crew was featured in Justin Bieber's music video, "Sorry." The music video was initially intended to be a lyric video with dancers performing in colorful outfits and matching lipsticks. But Bieber's management eventually decided to release it as a music video. The crew quickly went viral across the world, with fans copying and performing their version of the choreography on social media. That same year, the crew appeared at the American Music Awards with Jennifer Lopez for her opening medley performance.
Aside from Western artists, the Royal Family has consistently worked with K-pop artists, such as CL, 2NE1, and Big Bang. in 2016, the dancers, alongside Goebel, appeared in CL's music video, "Hello Bitches." Just when fans thought that the viral lifespan of a dance crew doesn't last very long, the Royal Family went viral after appearing in Justin Bieber's "Yummy" music video. The choreography, spearheaded by Goebel, amassed millions of views, with thousands of Tik Tok dance covers performed by fans all over the world.
During the pandemic, the crew performed in the massive Save X Fenty Shows and Shakira and J.Lo's Super Bowl Halftime show. Each time the crew delivered a highly-televised performance, they immediately went viral. Their latest notable performance was Rihanna's Superbowl Halftime Show in 2023.
Catch these fantastic dancers as they showcase their outstanding choreographies on stage at the McAllen Performing Arts Center! Tickets are now up for grabs!