McAllen Performing Arts Center | Mcallen, Texas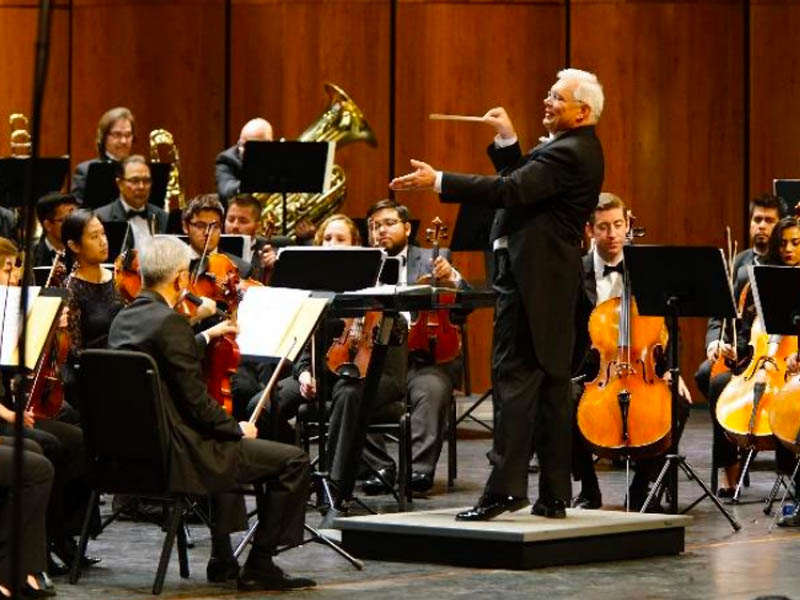 Ludwig Van Beethoven, Modest Mussorgsky, Edvard Grieg, and more will be brought to life this fall! The illustrious conductor Peter Dabrowski along with special guest, world-renowned Asiya Korepanova are set to conquer McAllen, Texas, as they lead the esteemed Valley Symphony Orchestra! This show, Music of the Greats, is designed to awaken all five of your senses with outstanding performances of legendary compositions that forever change the world of music! It takes over the McAllen Performing Arts Center, the home of Texas' most exciting and culturally-rich entertainment! On November 3rd, 2023, classical music lovers can anticipate a spectacular trip as this once-in-a-lifetime show deliver an outstanding soundscape! Beethoven's Symphony No. 7, Mussorky's "Night on the Blad Mountain," Edvard Grieg's Piano Concerto and music from West Side Story will take centerstage! Take note, this event is now on sale and tickets are bound to sell out! So if you love classical music, you should click on the Get Tickets link now!
Led by the illustrious Peter Dabrowski, the Orchestra will perform some of the greatest compositions of all time! Taking over McAllen Performing Arts Center this November 3rd, 2023, the Music of the Greats is set to highlight the amazing works of Beethoven as Modest Mussorgsky. Beethoven's Symphony No. 7 is regarded as one of the greatest compositions in the history of humanity. Meanwhile, Mussorgsky's Night on the Bald Mountain is an enchanting number that will surely cast a spell on audiences. This once-in-a-lifetime show will also feature a piano concert by Asiya Korepanova, as well as a symphonic performance of West Side Story.
Valley Symphony Orchestra (VSO) is led by the accomplished conductor, composer, and music director Maestro Peter Dabrowski. This 2023, he's celebrating his 23rd year as the director of VSO. With his leadership, he has spearheaded countless performances in Texas' major cities, including McAllen, Harlingen, Edinburg, South Pade Island, and Brownsville. Aside from local cities, Valley Symphony Orchestra has also performed in Reynosa, Mexico. Dabrowski has also notably introduced symphonic concerts to over 200,000 students. He's currency one of the world's most esteemed conductors, having led some of the most premier orchestras in the world, including the Poland National Philharmonic, Moscow Youth Orchestra, Mexico City Philharmonic, and many more.
As they take over the McAllen Performing Arts Center, VSO will bring the utmost entertainment to the classical music enthusiasts in Texas. Attendees are guaranteed an outstanding music experience thanks to VSO's incredible performance, McAllen Performing Arts Center's top-tier facilities, and state-of-the-art sound and light technology. Past guests have complimented the venue's great location and modern architecture. Others could not help but rave about the venue's great customer service.
If you're looking to enjoy great music at a top-notched venue this fall, you should quickly secure tickets now to Valley Symphony Orchestra: Music of the Greats at the McAllen Performing Arts Center! The show on Friday, 3rd November 2023, will surely provide you with incredible memories!
Click on the Get Tickets link to secure your passes!