McAllen Performing Arts Center | McAllen, Texas
The family friendly concert, Out of This World, with Valley Symphony Orchestra and special guest pianist, Haysun Kang comes to McAllen Performing Arts Center on Friday, February 17th, 2023. Get your tickets, bring along your kids and come for a big, bold and brassy night of music from the Pixar film, The Incredibles, plus two movements (Mars and Jupiter) from Gustav Holst's The Planets, and finally Kang will perform George Gershwin's Rhapsody In Blue, a uniquely American composition that fuses jazz, ragtime, and bolero styles into one soaring work.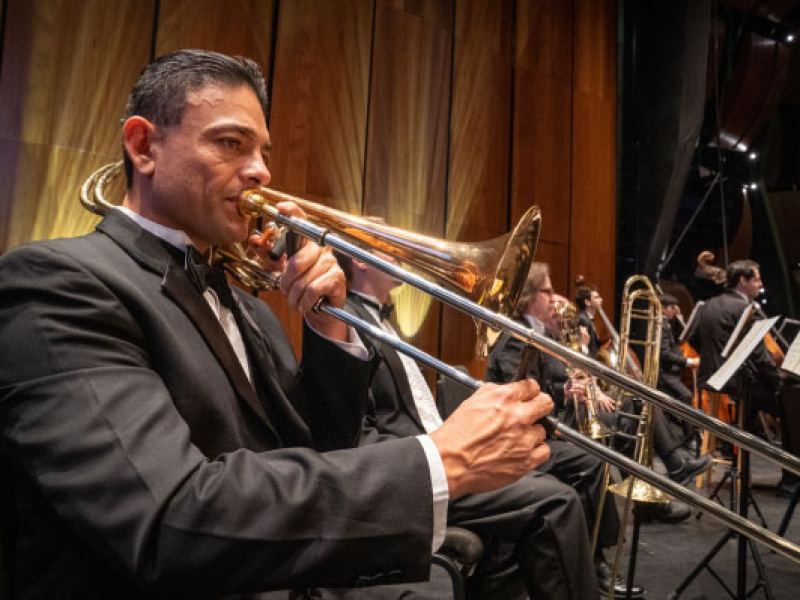 The nights program will be:
Giacchino/Arr. Murtha – Suite from The Incredibles
Gershwin – Rhapsody In Blue Featuring Haysun Kang, piano
Writer – Crystal Horizon
Holst – Selections from The Planets
From South Korea, Haysun Kang earned her bachelors degree in piano performance from Seoul National University, Korea, and her Master of Music degree from DePaul University and her Doctor of Music degree from Northwestern University here in the USA. She has appeared extensively in solo recitals, chamber music concerts and as a soloist with orchestras at major concert venues including Carnegie Hall, Chicago Cultural Center, and more, taking her throughout America, Europe, and Asia, where she has featured as a soloist with orchestras such as the Chicago Chamber Orchestra, Northwest Symphony Orchestra, Metropolitan Youth Symphony Orchestra, and more. Kang has had performances were broadcasted live on WQXR-FM radio in New York and televised on cable TV.