McAllen Performing Arts Center | McAllen, Texas
The Valley Symphony Orchestra invite you to the 2023, Symphony of Stars Season finale on Friday, April 21st, 2023 at McAllen Performing Arts. Powerhouse pianist Asiya Korepanova performs Edvard Greig's Piano Concerto in A minor on a program that also includes selections from Bernstein's masterpiece musical theater work West Side Story. The Latin rhythms of West Side Story paired with Korepanova's uninhibited high-energy style will close out the Symphony of Stars season on a high note.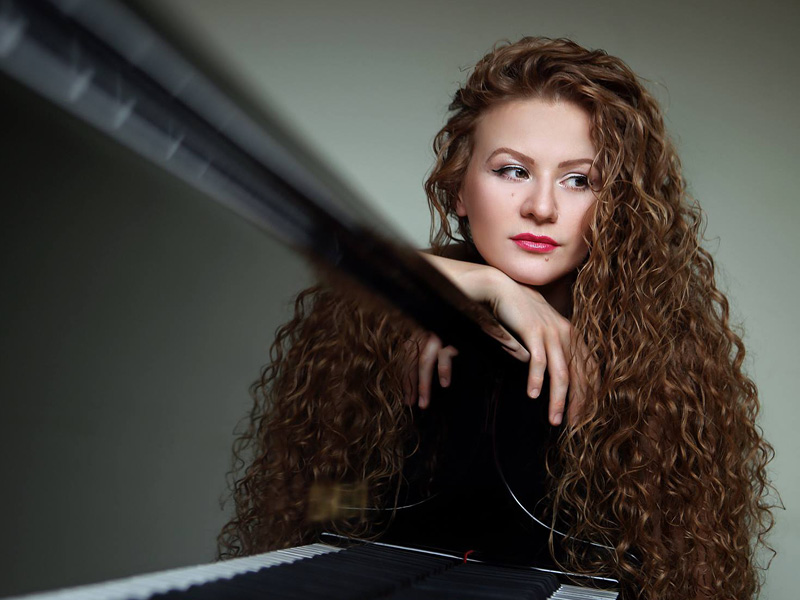 Program:
Grieg – Piano Concerto Featuring Asiya Korepanova, piano
Bernstein – Symphonic Dances from West Side Story
The only pianist currently performing Liszt's 24 Études as a single program and one of few to tout a concerto list that features over 60 works, Asiya Korepanova is a musical powerhouse, and recognized not only for her achievements as a pianist, but also for her work as a transcriber, composer, visual artist, and poet, reflecting her uncompromising dedication to the arts. Asiya's contributions to the solo piano literature —including her historic solo piano transcription of Richard Strauss' 'Ein Heldenleben' and that of Rachmaninoff's Cello Sonata and Mussorgsky's 'Songs and Dances of Death' — have given her a place among today's formidable transcribers.
The story, inspired by William Shakespeare's play Romeo and Juliet, is set in the mid-1950s in the Upper West Side of Manhattan, New York City. In a multiracial, blue-collar neighborhood, the musical plays out the tragedy of rivalry between the Jets and the Sharks, two teenage street gangs of different ethnicities. The Sharks, immigrants from Puerto Rico, are taunted by the Jets, whites. As the gangs vie for neighborhood dominance, the police try to keep order. The young protagonist, Tony, a former member of the Jets and best friend of the gang's leader, Riff, falls in love with Maria, the sister of Bernardo, the leader of the Sharks. The dark theme, sophisticated music, extended dance scenes, tragic love story, and focus on social problems marked a turning point in musical theater.