McAllen Performing Arts Center | Mcallen, Texas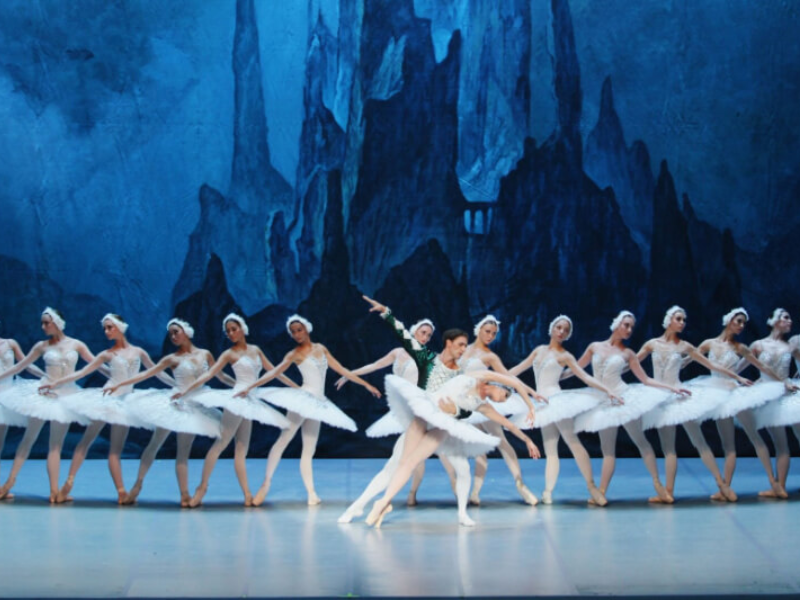 Fall in love with the fantastical Swan Lake portrayed by the World Ballet Series on Wednesday, April 24, at the McAllen Performing Arts Center! Witness the plights of Princess Odette in two and a half hours of Tchaikovsky's classical ballet—a tantalizing fairy tale depicting the search for true love and its clash against evil. Paving the story's path as Odette is principal dancer Andrea Lassakova, supported by the company's other virtuosic performers such as Angelina Zgurskaya and Constantine Geronik. The production also features choreography by Nadezhda Kalinina, based on Marius Petipa's 1895 revival. Over 150 handmade sets and costumes will breathe life into the world of Swan Lake, courtesy of Sergei Novikov, in addition to SFX makeup by Irina Strukova. This presentation is part of the World Ballet Series' seasonal lineup. Starting in February, the troupe will visit over seventy US stops, including a one-night special at the exquisitely staged McAllen Performing Arts Center. Hit the button above and book your seats now!
This 2024, the esteemed World Ballet Series takes off on an extensive US tour, with over SEVENTY dates planned for their annual season of breathtaking ballet revivals. The four-month engagement will kick off in February, making its way to the McAllen Performing Arts Center on April 24 for a riveting presentation of Tchaikovsky's Swan Lake.
"Such an elegant and graceful performance by the absolute best. I was so drawn in by the beauty and emotion of it all, at one point, I realized tears were rolling down my face. We will never forget this wonderful night together."
Based on the 1895 rendition by Marius Petipa, acclaimed choreographer Nadezhda Kalinina retouches classical routines with renewed elegance and vigor. The production will also showcase over 150 impeccably handcrafted sets and costumes by Sergei Novikov and SFX by award-winning makeup artist Irina Strukova, giving life to the world of Swan Lake in lovingly laid detail.
Swan Lake, conceived by legendary Russian composer Pyotr Ilyich Tchaikovsky, follows Princess Odette in two and a half hours of romantic fantasy. Turned into a swan by an evil wizard, our fair maiden must seek an oath of faithfulness to break the curse. Enter Prince Siegfried, who, upon becoming enamored by Odette's true form at night, vows his eternal love. Is this happily ever after in sight? Or are there still shadows looming ahead?
The World Ballet Series handpicks world-class talents from premier ballet institutions in over ten countries to enact their seasonal lineup of theatrical classics. Former Mikhailovsky Theatre first soloist Andrea Lassakova will lead the Swan Lake production as Odile and Odette, with a supporting cast of next-gen virtuosos, including Angelina Zgurskaya, Maxim Vlas, Kyunsoon Park, and Constantine Geronik as the Head Jester.
Situated at the Lone Star State's cultural center, the famed McAllen Performing Arts Center will host the touring dance company this Wednesday night on April 24. Fitted with 1,800 high-end seats and hi-tech amenities, this indoor venue offers a stunning backdrop for the performance, with immaculate lighting to emphasize even the subtlest movements. Audiences 5 and over are welcome to the occasion, so bring your family along and book your seats soon for Swan Lake, as performed by the World Ballet Series!