McAllen Performing Arts Center Information
"The McAllen Performing Arts Center serves as a premiere venue for the performing arts so as to enhance the range, quality and accessibility of cultural fare available to the public; to promulgate arts education; and to contribute to the cultural life of McAllen, the Rio Grande Valley, South Texas and Northern Mexico." – McAllen Performing Arts Center.
The new venue has been built to state-of-the-art standards, including adjustable acoustics to suit a wide variety of musical events from contemporary pop concerts to orchestral symphonies and a hydraulic stage and orchestra lift enabling height variations for the performers. The performance center is 93,471 square feet, with theatre itself capable of seating 1, 800 with over 2,300 square feet of usable space. The venue also contains monumental stairs with impressive outside views.
There are restrooms located on every floor, and three levels of seating, with the VIP lounge located in The Tower. The venue is surrounded by shopping, dining, and other entertainment options in McAllen.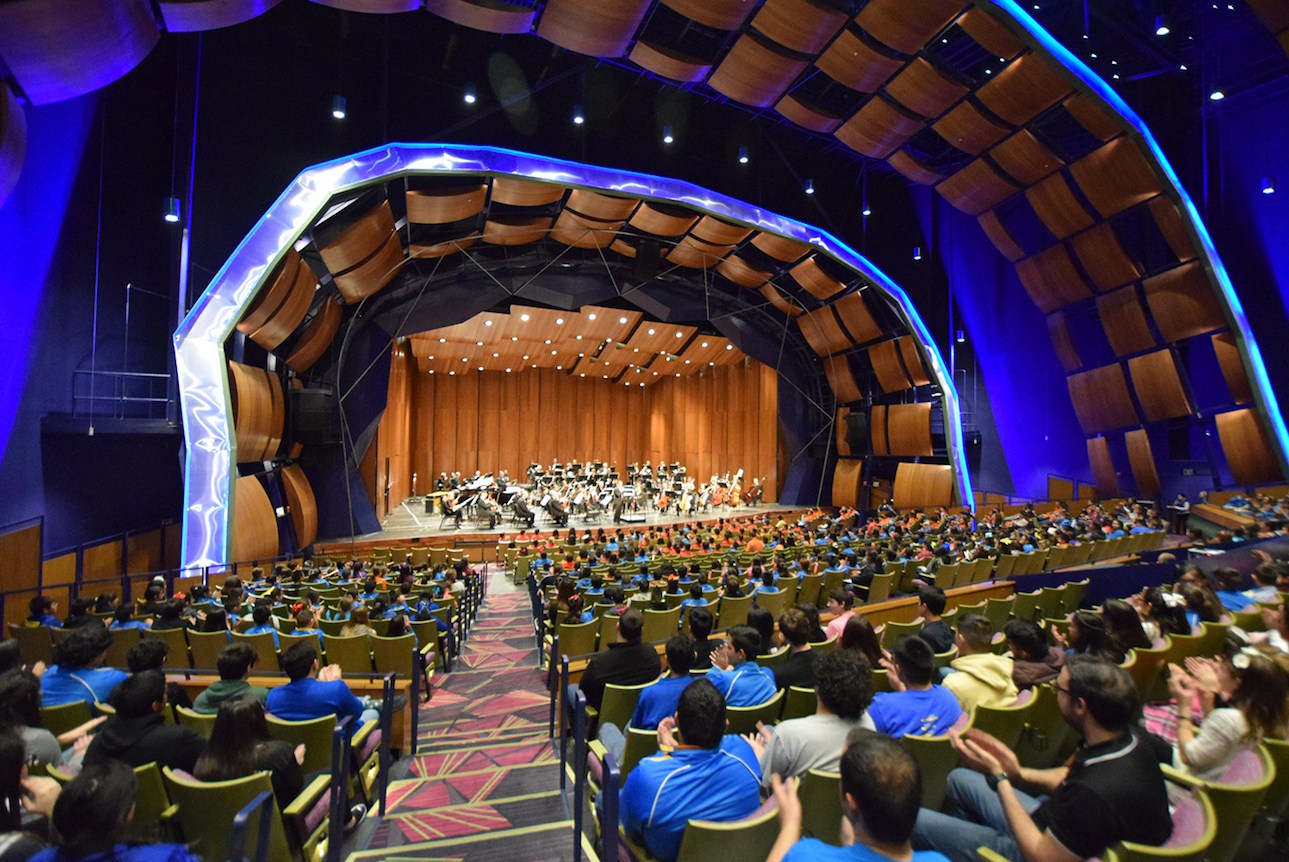 For parking information please see the McAllen Performing Arts Center parking page.
For ticket information and information on our recommended ticket provider please see the McAllen Performing Arts Center tickets page.
To view the seating configuration and find out about accessible seating, please see the McAllen Performing Arts Center seating chart.